For many, The Mars Volta 'De-loused in the Comatorium' is a holy grail album to bag on vinyl. So as VMP (Vinyl Me, Please) make this modern prog-rock classic their Essentials Record of the Month for July, we delve into this monstrously epic display of music virtuosity to find out why it's still sought after nearly 20 years later.
De-Loused in the Comatorium is the debut album from progressive rock band The Mars Volta. For many, it's an album that took prog rock into the 21st century, building on the classics to deliver something truly unique.
The band formed from the ashes of At The Drive-In (a post-hardcore band from El Paso, Texas). At The Drive-In were expected to continue riding on the success of their popular track 'One-Armed Scissor', but vocalist Cedric Bixler-Zavala, and guitar player Omar Rodríguez-López had other ideas…
They wanted to continue exploring the more progressive elements from At The Drive-In and set out to do their own thing. The result was an entirely new band, The Mars Volta.
Their acclaimed debut, De-loused In The Comatorium is an epic, rich and complex masterpiece that is now (quite understandably) a holy grail collectible for many fans and vinyl enthusiasts. Like all VMP releases, of course, this particular variant of the album is exclusive to VMP and can't be found anywhere else.

A 21st Century Concept Album
Like many of the great prog classics, De-loused is a concept album from start to finish.

The story was conceived as a short tail by vocalist, Cedric and the late Jeremy Michael Ward (who was the band's sound manipulation artist). It tells the tail of Cerpin Taxt, an artist who falls into a coma after trying to commit suicide by consuming morphine and rat poison. The story is a thick, psychedelic plot where Cerpin Taxt plunges into his own world during his coma. He awakes only to be bored with the real world, which drives him to take his own life by jumping off a bridge.
If all this sounds pretty heavy? You'd be correct. De-loused is certainly not background music or easy listening. It's a complex and layered masterpiece that requires several sittings and repeat listens to appreciate and absorb fully.
As a teenager, The Mars Volta was a band that I regrettably dismissed. They supported the Red Hot Chili Peppers twice out of the three times I saw them live in the 2000s, and being the impatient young man I was, I dismissed the group as pure noise and chaos. The sound quality didn't help this during the soundcheck, but still, you should never dismiss a group so easily as it's often the albums that take multiple listens that stay with you the longest.
Dare We Suggest, Supergroup?
Speaking of the Red Hot Chili Peppers (RHCP) – their bassist Flea (AKA Michael Balzary) plays bass on much of the album, and RHCP guitarist John Frusciante adds additional guitar and treatments on the track 'Cicatriz ESP'. Frusciante happens to be one of my favorite musicians, making it even more surprising that I didn't explore the band further back in the day.
Musically, there are shades of the band's post-hardcore origins, but with the net cast far wider in terms of genres and musical virtuosity. Cedric brings the power and range of Led Zepplin's Robert Plant to a musical cocktail of traditional prog rock, psychedelic rock, Latin jazz, metal, and punk rock.
It's easy to hear tones of Santana (who I've always regarded as a type of Latin prog-rock in many ways), on tracks like Roulette Dares when the track reaches its interlude at 3:58).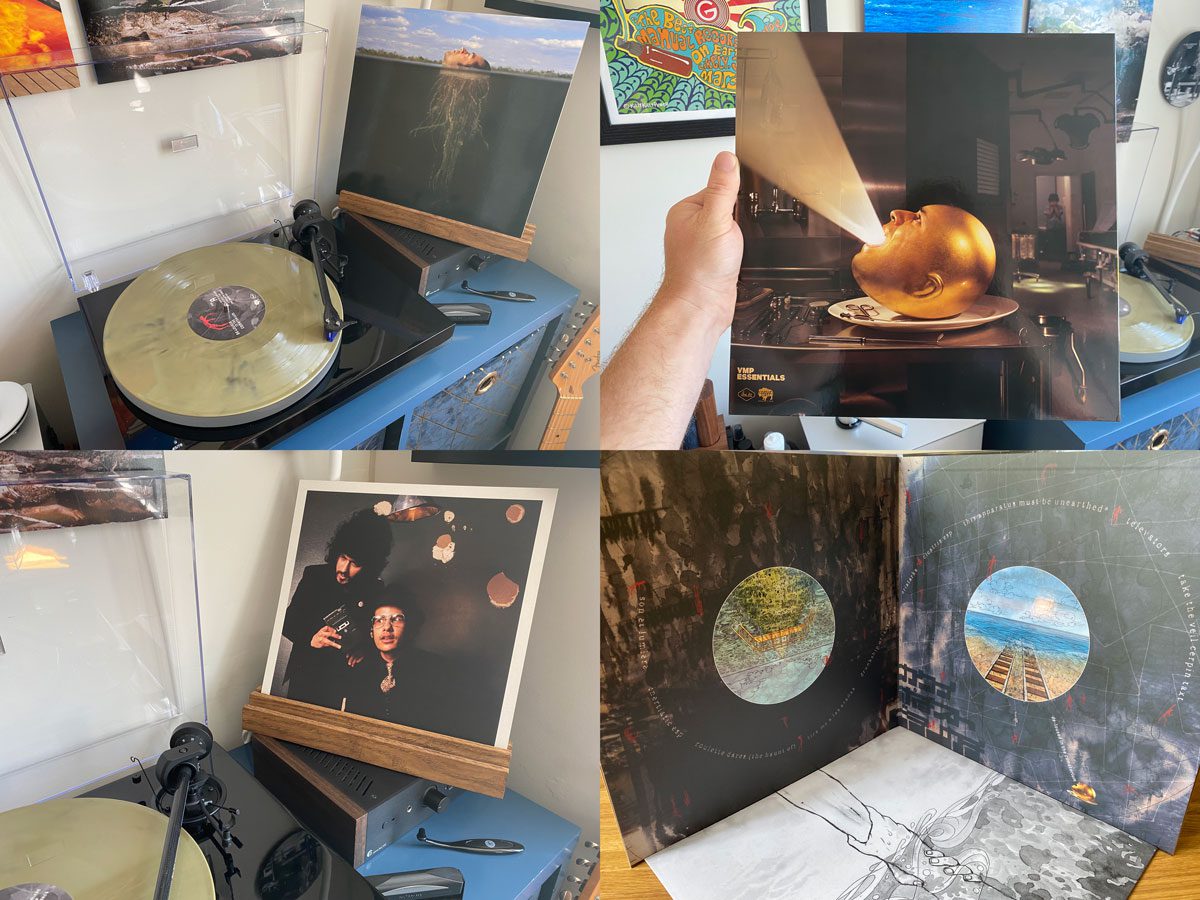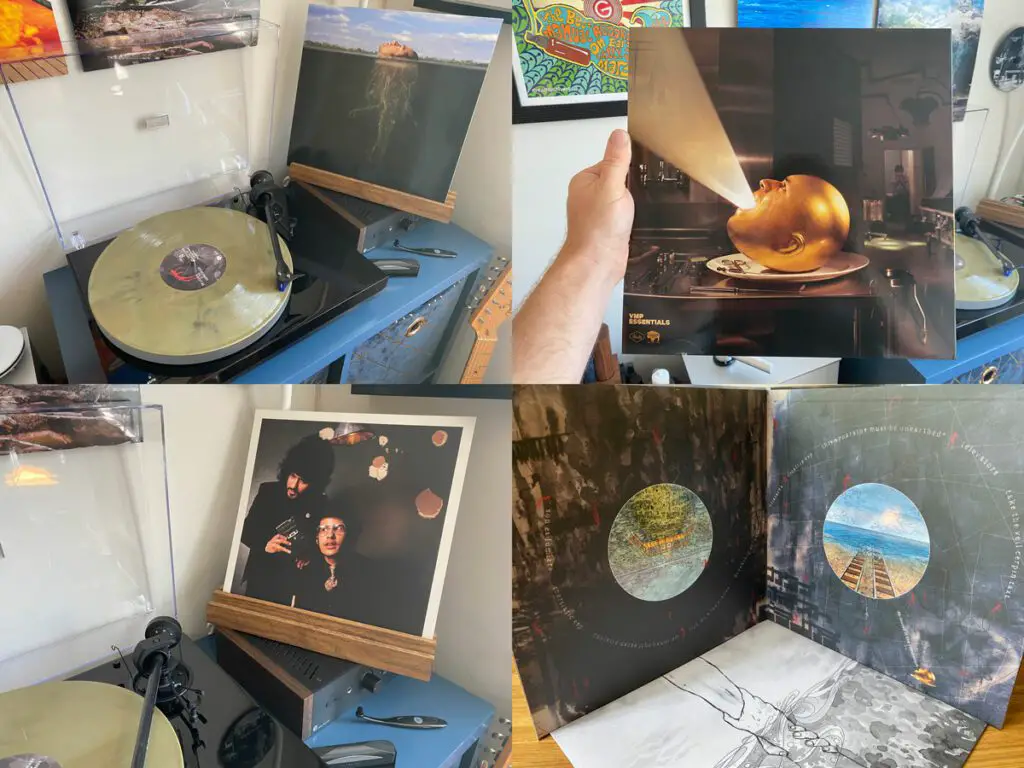 Fans of traditional prog rock will undoubtedly hear echos of Pink Floyd, Genesis, King Crimson and Yes. The musicianship is superb and disciplined. Omar is a one of those guitarists who brings a taste of eccentric genius to his work with many moments of chromatic guitar playing that often dip in and out of dissonance. There are moments where you think it's all going to fall apart before it's skillfully brought back from the brink.
To pull this kind of thing off, you have to have the tightest rhythm section with an impeccable sense of timing and a solid understanding of music theory and time signatures. Flea is often revered as one of the greatest bass players of all-time; combine this with drummer John Theodore, and you've got a super-group style combo on your hands. The pair are the driving force behind this album, skillfully navigating the many time-signature and tempo changes with decisive skill.
Perhaps my favorite track on the entire album, is the epically long 'Cicatriz ESP' – helped in part by the guitar collaboration between Omar and John Frusciante. Omar's erratic and energetic style is complemented perfectly by Frusciante's more melodic, melancholy delivery. It's the perfect yin and yang combination with a healthy dose of synthesizer treatments reminiscent of Pink Floyd's live in Pompeii.
In the end, De-loused is an album you'll have to discover for yourself. It's a journey that requires some patience, but if you're prepared to give it the time and space it demands, it will continue to reward you with layer upon layer of interest with each and every sitting. Ferocious, controlled chaos has never sounded so good.

Check out the VMP Re-Issue