Vinyl records are more than just a music format; they're a way of life. Eat, sleep, vinyl, repeat. From endless digging through crates of records, to continually checking the Discogs Wishlist, it's an all-consuming hobby and the endless pursuit of the next holy grail.
Safe to say, there's a whole culture surrounding vinyl as the format continues to surprise critics by showing continuous year-on-year growth. Such is the success of the "Vinyl Revival" that we could see the format outlive CDs. Now wouldn't that be a turn for the books!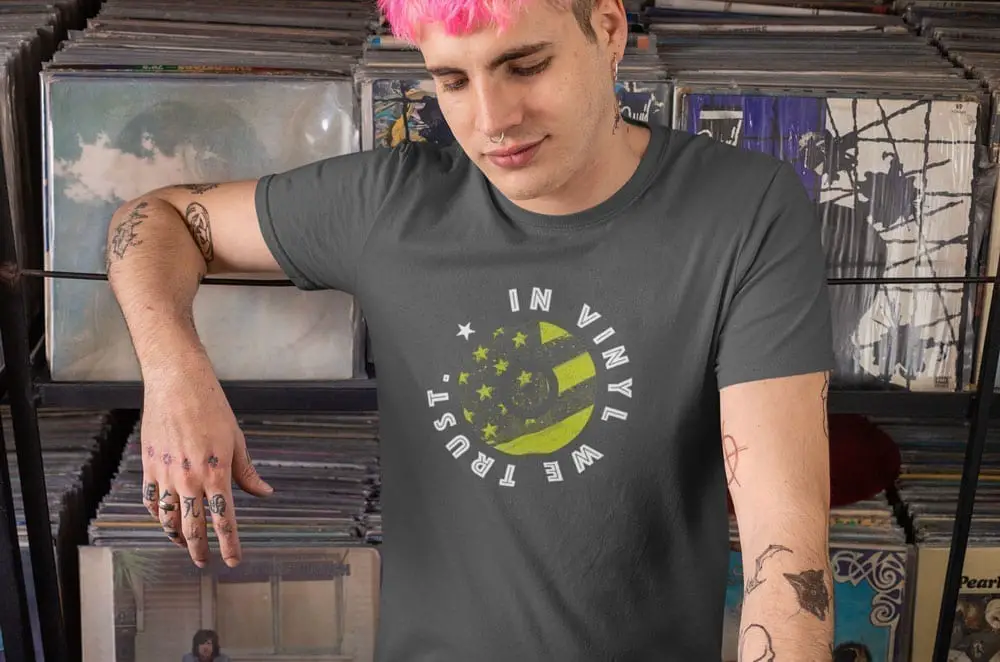 Vinyl culture is here to stay, and it's clear to see from the growing options in vinyl merchandise and apparel celebrating a unique and passionate sub-culture. 
Below are some of our most popular designs. They make the perfect gift, either for the vinyl lover in your life, or simply as a treat to yourself come pay-day.
We are able to ship around the globe and each design comes in a variety of different sizes.

1. In Vinyl We Trust
The almighty record. Sure and true. If you don't own it on vinyl, do you really own the album? So sit back, spin some wax and keep the faith. IN VINYL WE TRUST!
As one of our newest designs for 2021, you can get this elegant print on t-shirts, hoodies, and a handy tote bag for stocking up at the local record store.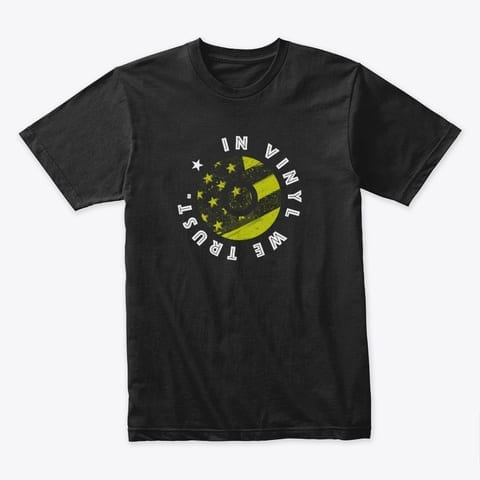 You Talk Politics, I Spin Records
It's been pretty heavy going recently, hasn't it!? 
Take a break from constant political in-fighting and squabbling. Sit down with a great record and close the door. You can keep your politics, we'll take the music.
(Also available as a cozy hoodie)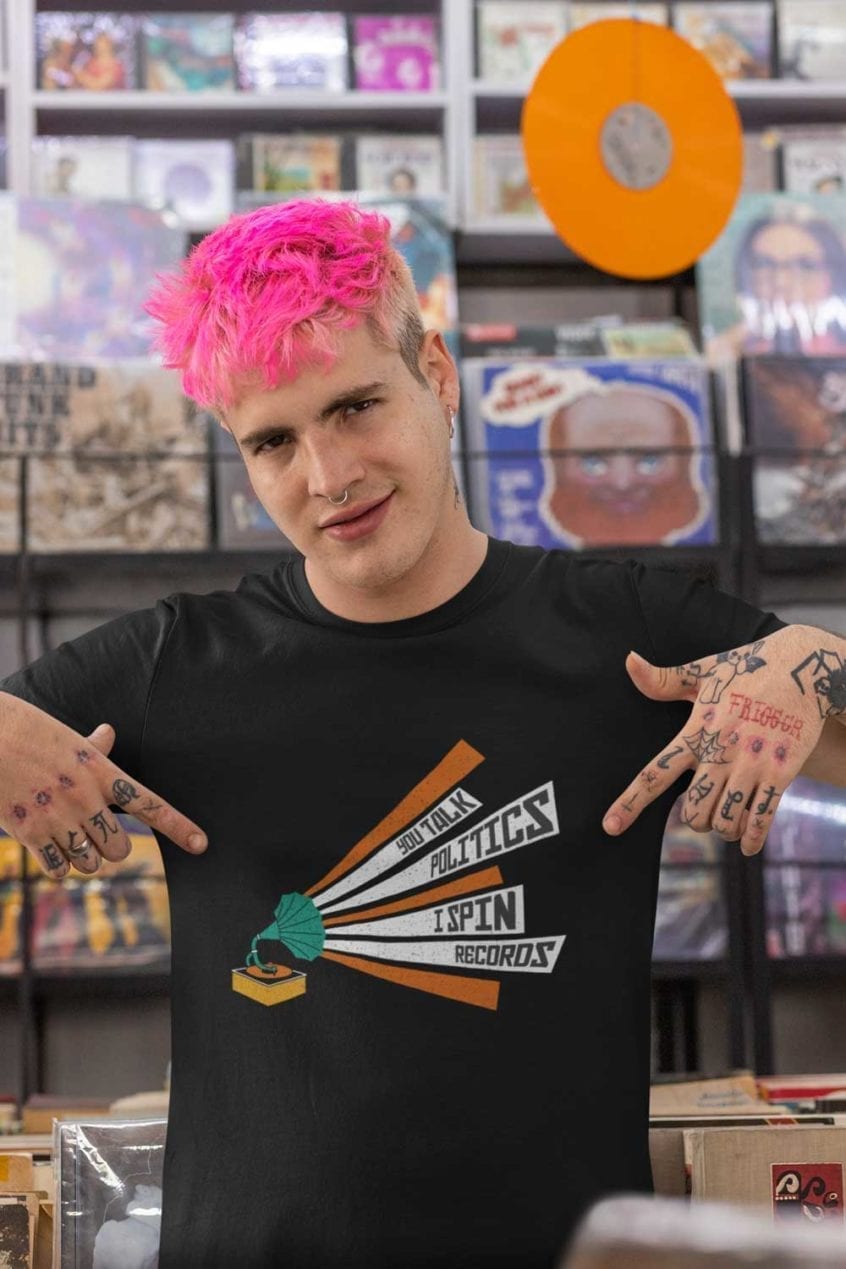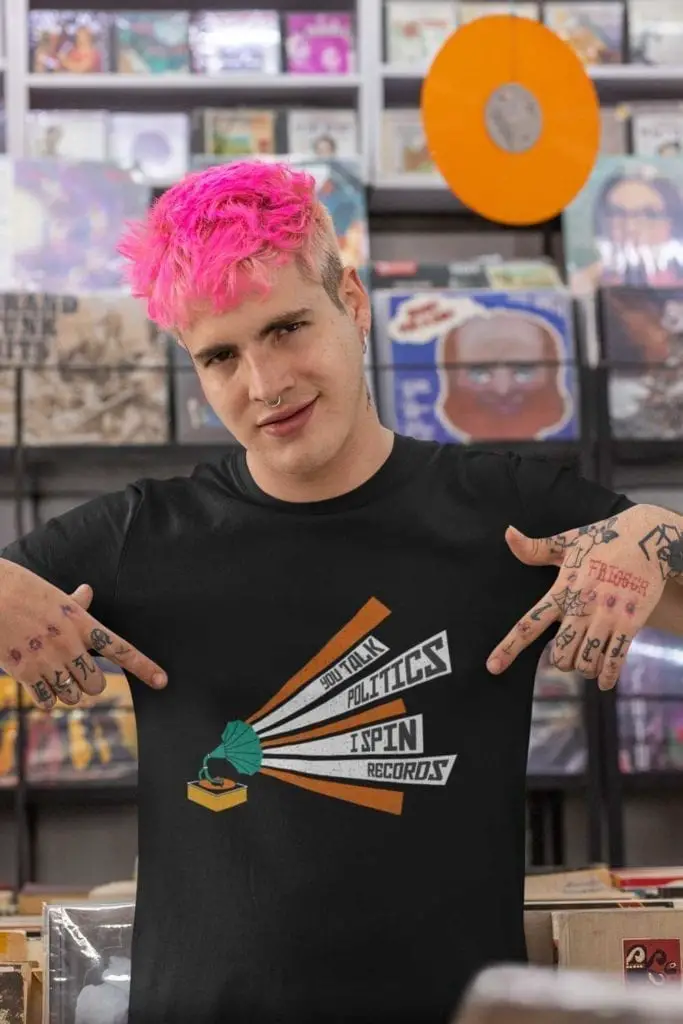 I Survived 2020 Vinyl T-Shirt
Raise your hand if you couldn't survive lockdown without music – preferably on vinyl!
2020 was one of the most challenging years we can remember. It was tough; we laughed, we cried—tore our hair out—and then cried some more. We need music now more than ever. 
Available in a classic, premium, or women's tee fit. Show your appreciation for music on vinyl during these crazy times.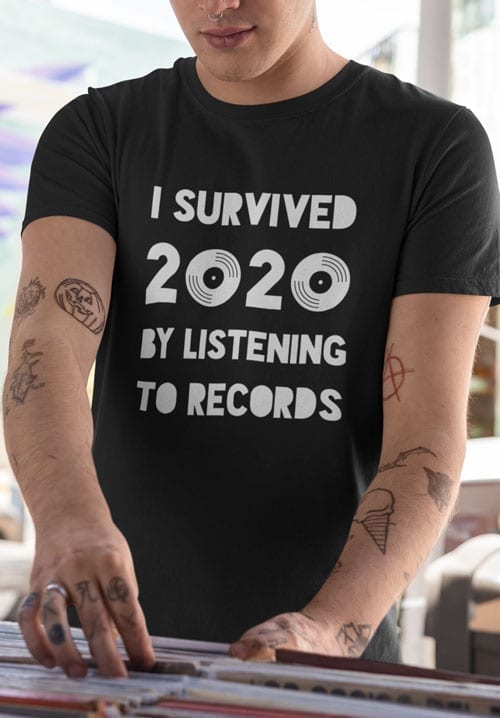 Simply 'Vinyl'
This subtle design has record grooves embedded in the text for a beautiful homage to the vinyl record. The design is available across a wide range of apparel from t-shirts to hoodies, and mugs to stickers. Perfect for the vinyl lover in your life as a gift. Play your vinyl in style.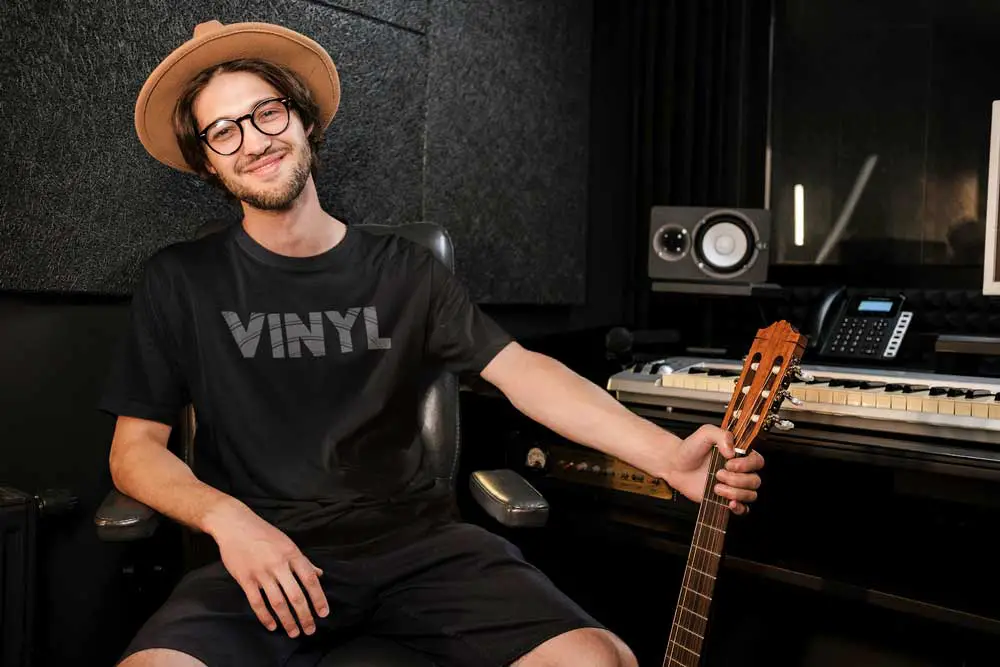 Keep Spinning
There's a mantra amount vinyl record collectors, "Keep Spinning". After all, the world is a crazy place, but you can always put your feet up after a hard day's work and spin your blues away. Just keep spinning vinyl record fans!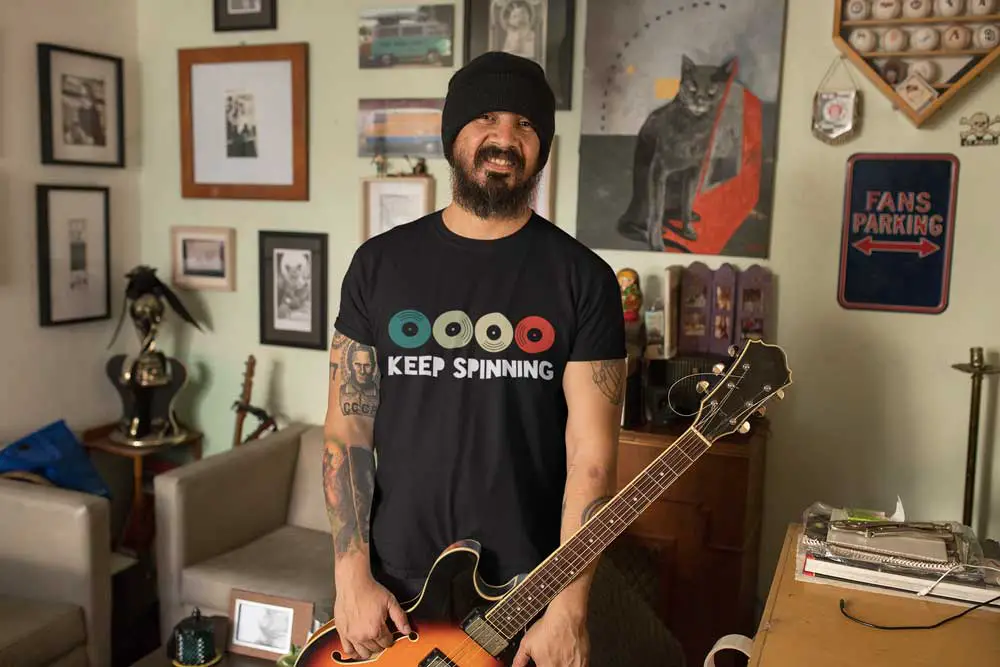 Let us know your favorite design in the comments below. If you have an idea for t-shirt you think we should make, let us know and we'll get to work!