Vibration and resonance are the enemies of many vinyl enthusiasts. At best, it clouds the audio output, hindering your listening enjoyment. Worse still, it can disturb your stylus enough to knock it straight out of the groove during playback.
There are many ways to guard your turntable against vibrations and resonance, from choosing the right turntable position to upgrading your deck's platter or platter mat and all manner of optimization gadgets.
One of the most effective methods is to place your deck on top of a turntable isolation platform. This adds additional protection from nearby vibration interference beyond the capability of your average turntable plinth.
To help you choose the best turntable isolation platform for you, we've compiled a list of recommended models to suit all budgets.
---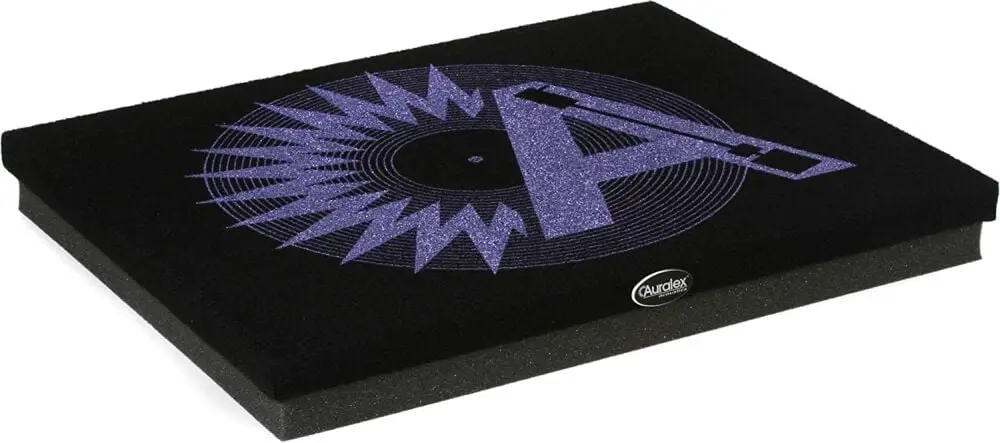 Auralex ISO-Tone Turntable Isolation Platform
The Auralex ISON-Tone is a simple and affordable turntable isolation platform that is surprisingly effective for such a low cost. 
The construction is a sandwich of cloth-wrapped MDF and Auralex's proprietary sound-isolation foam. Auralex has years of experience in sound isolation and acoustic control for home entertainment and recording studio environments. They also make great speaker isolation platforms, which work great when combined with the ISO-Tone to decouple your system.
---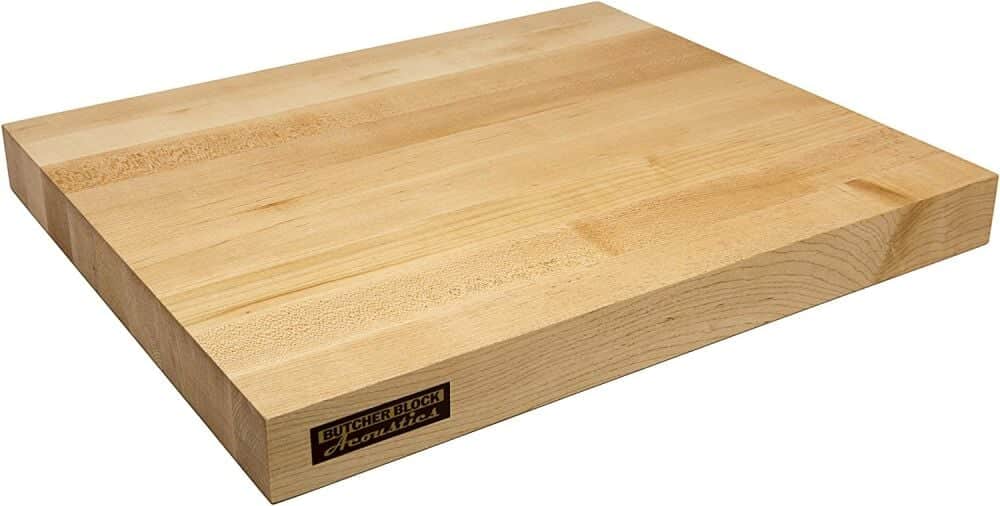 Butcher Block Acoustics Audio Isolation Platform
Easily one of the best-looking turntable isolation platforms on our list, the Butcher Block Acoustics model is made from your choice of rock-hard sugar maple or black walnut, making it highly effective at resonance control. 

Made in the USA since 1881, Butcher Block Acoustics brings real craftsmanship to the audiophile industry, and because hardwood is such a fantastic natural resonance dampener, they sound great too!
---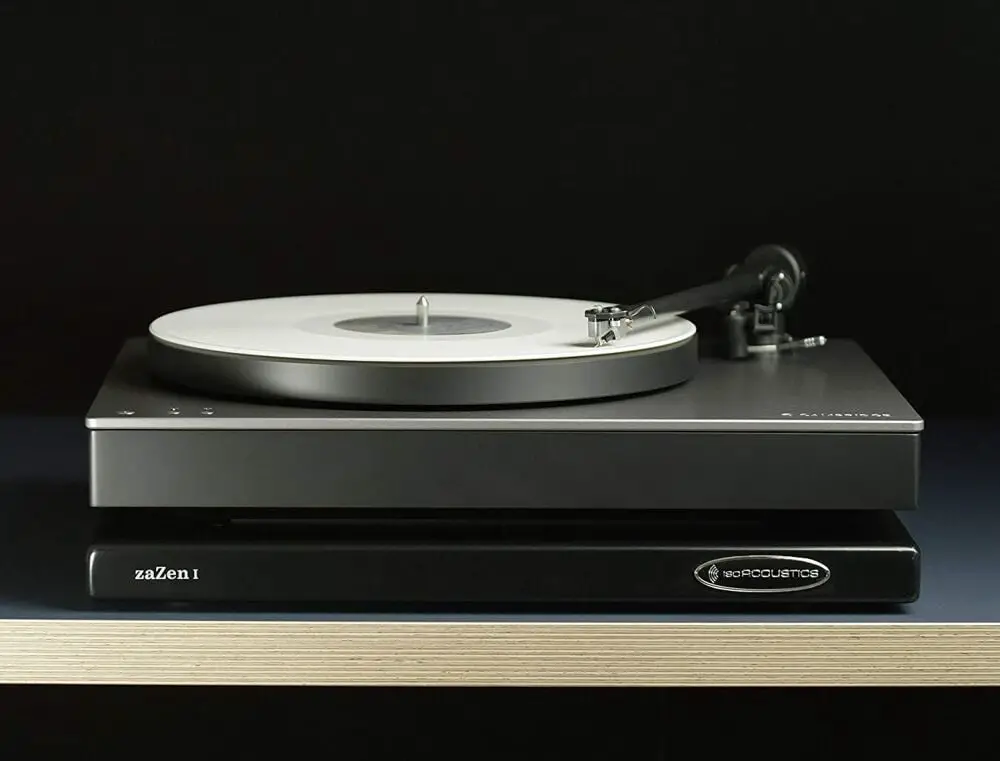 IsoAcoustics zaZen Series Isolation Platform
For a more engineered option, consider the superb IsoAcoustics zaZen Series, which uses IsoAcoustic's own patented isolation technology to control frequencies across the full audio spectrum. Cheaper rubber and foam designs will typically have a narrower frequency range of control. 
The IsoAcoustics platform is perfect for decoupling your turntable and clearing up the sound of your records, but it can equally be used to control resonance for other sensitive audio equipment, including tube amps – for example.

---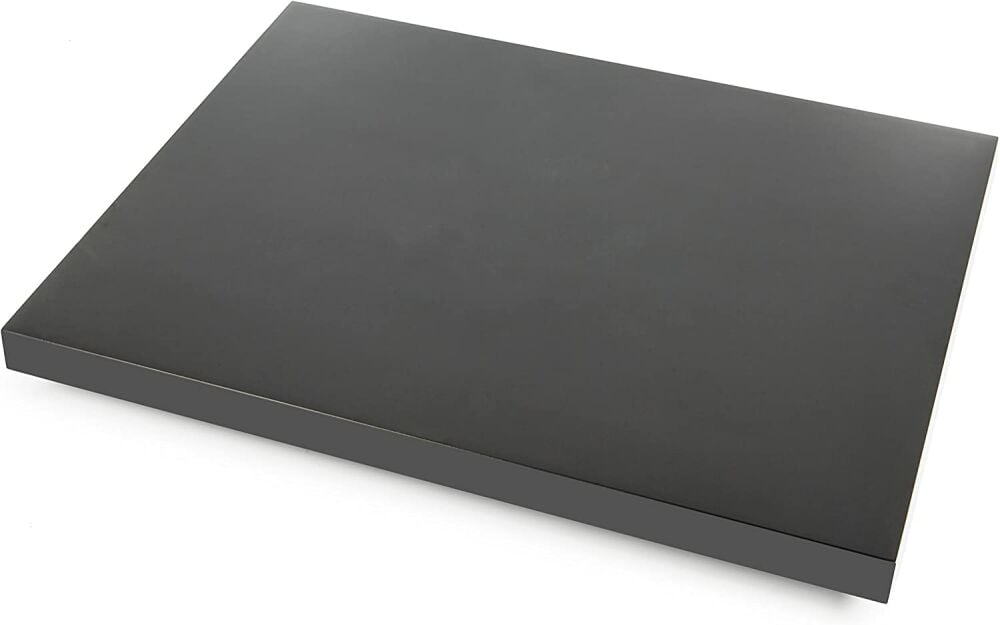 Pro-Ject: Ground It E Turntable Base
The Pro-Ject turntable isolation platforms perfectly complement the minimalist aesthetic of their decks. The Ground It E is made from heavy-weight MDF and will sit discreetly under a wide range of models, from the affordable Essential line to the pricer X-Series. 
Dense MDF makes a good isolation material, which in this case, is combined with dampened conical feet to improve performance further still.  
---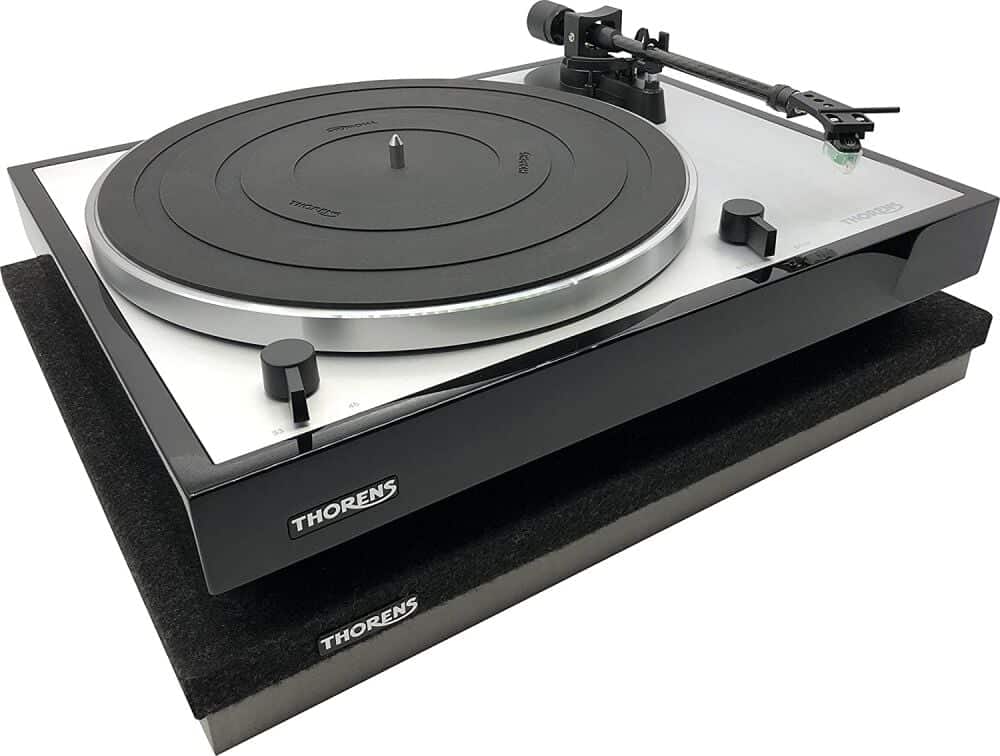 Thorens – TAB 1600 Absorber Base
Renowned turntable manufacturer Thorens make a great turntable isolation platform made using a three-layer sandwich technique for effective dampening and resonance control. 
The fabric top cover might not be to everyone's taste, but the structural combination of MDF and foam makes for a very effective combination.
---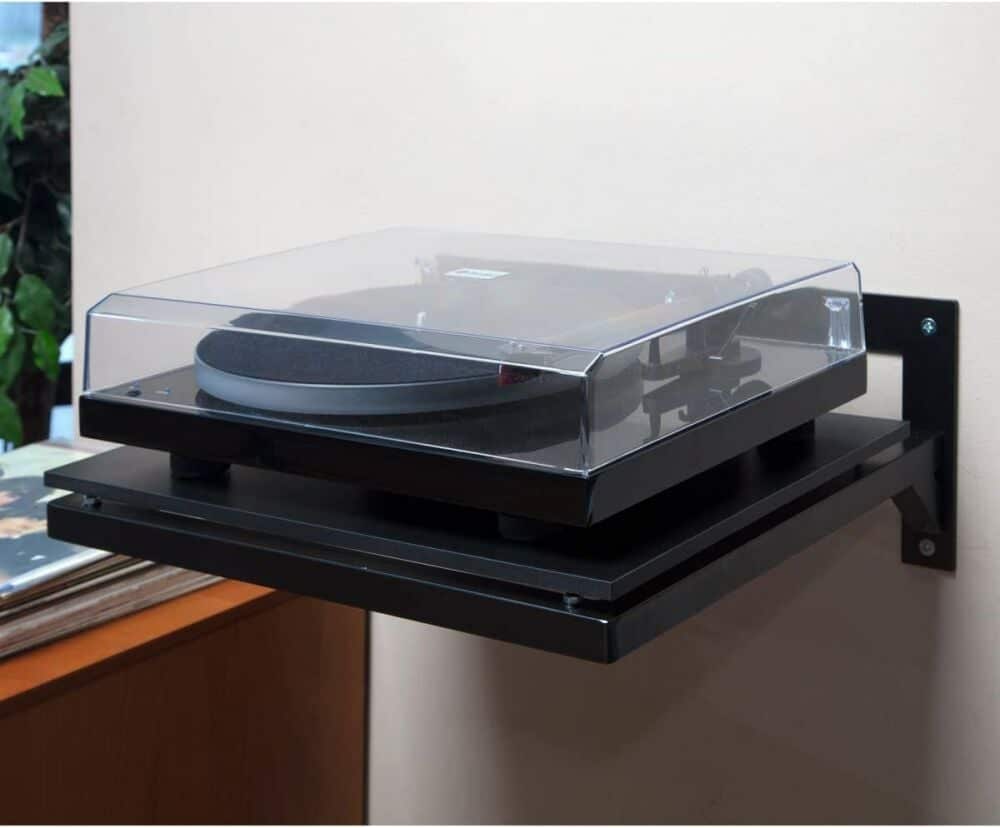 Pro-Ject Wallmount It 1 Turntable Wall-Mount
If your house has suspended wooden flooring, one of the best solutions for controlling vibration is to mount your deck to a wall.
Older houses often have wooden floors that vibrate and move when you walk across them. This movement can wreak havoc on your turntable, and in extreme cases, your records could skip risking damage to your precious collection.
Isolation bases can help to a degree, but if floor movement and vibration are an issue for you, the most effective solution is to take the floor out of the equation—get yourself a wall mount and don't look back. 
---

AVID Isolation Platform
The aptly dubbed "Platform" from AVID HiFi is a clever and attractive isolator that takes advantage of the vibration-absorbing qualities of Sorbothane, a material used in many pieces of high-end Hi-Fi gear.
Such is the effectiveness of Sorbothane, the AVID Platform is one of the thinner designs on our list while retaining a touch of class thanks to its Black or Antique Oak finish.
---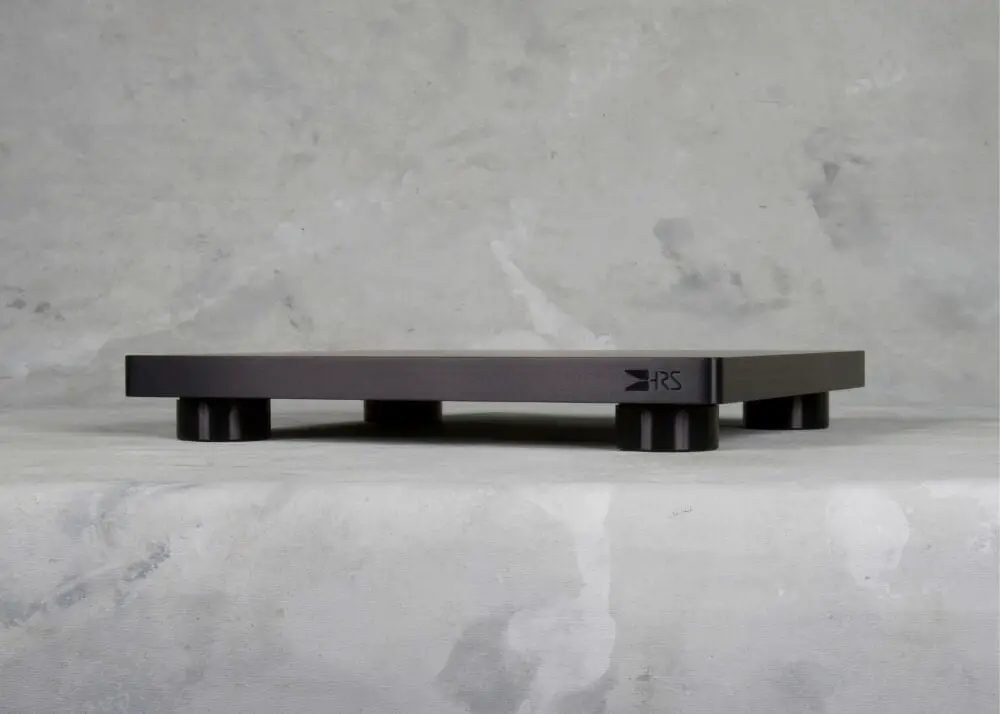 HRS E1 Isolation Base Platform
Harmonic Resolution Systems (HRS) produce the sleek E1 Isolation Platform, which comes in many standard and custom sizes to suit a wide variety of turntables and other Hi-Fi equipment. 
Their broadband noise reduction design maximizes turntable and Hi-Fi performance across the frequency range and stops unwanted resonance in its tracks. 
HRS platforms are initially optimized to enhance the performance of a specific Hi-Fi component but can be adjusted to suit another piece in the signal chain at any time. 
---
Best Turntable Isolation Platform: The Bottom Line
When it comes to the delicate process of tracking vinyl records, every detail counts. Any degree of resonance that makes it into your signal chain will hinder the tracking process and cloud the audio quality.
The best turntable isolation platforms provide the first layer of defense against vibration and resonance in a way that can make a significant difference to your listening experience.
Typically the audio benefits are immediately heard as tighter details and a more coherent stereo image. 
You'd be surprised just how much difference each equipment upgrade can make to your system. And while, like any optimization element, the differences can sometimes be subtle, they come highly recommended if you want your turntable to perform at its peak. Particularly if you've spent a small fortune on your deck and cartridge, such system optimization is imperative if you want to experience full bang for your buck.