A high-quality amplifier and speaker combination might be the holy grail of audiophile sound quality, but it's impossible to deny the convince of self-powered speakers. 
Powered (or 'active' speakers as they're also known) benefit from plug-and-play convenience and also take away the hard work of matching the right amplifier to a suitable set of passive speakers.
For those who just want to get up and running with great sound quality as quickly and easily as possible, we've compiled our top picks of the best powered speakers for turntable enthusiasts. 
---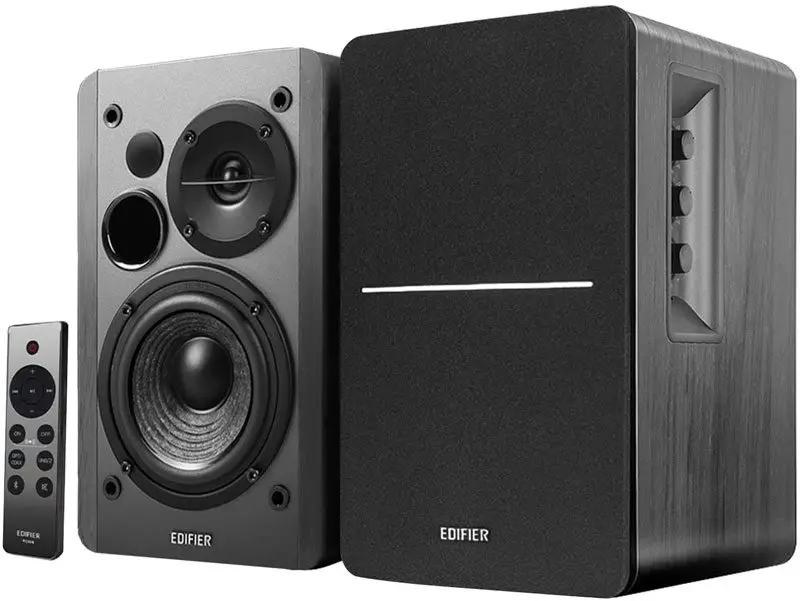 Edifier R1280DBs Powered Bookshelf Speakers
Price: $149/£129 | Power: 42W continuous | Phono-Pre: No | Bluetooth: Yes | USB: No
The R1280DBs are remarkably good at an impossibly low price. You get two RCA line inputs, allowing two sources to be connected using the supplied RCA cables, plus Bluetooth connectivity and an optical input. 
As a powered speaker for your turntable, you'll need to add a phono stage (either built-in to your turntable or as a standalone unit), but we can't argue with the sound quality here at a price. Perfect for beginners on a budget and listeners looking to connect a turntable and computer simultaneously. 
---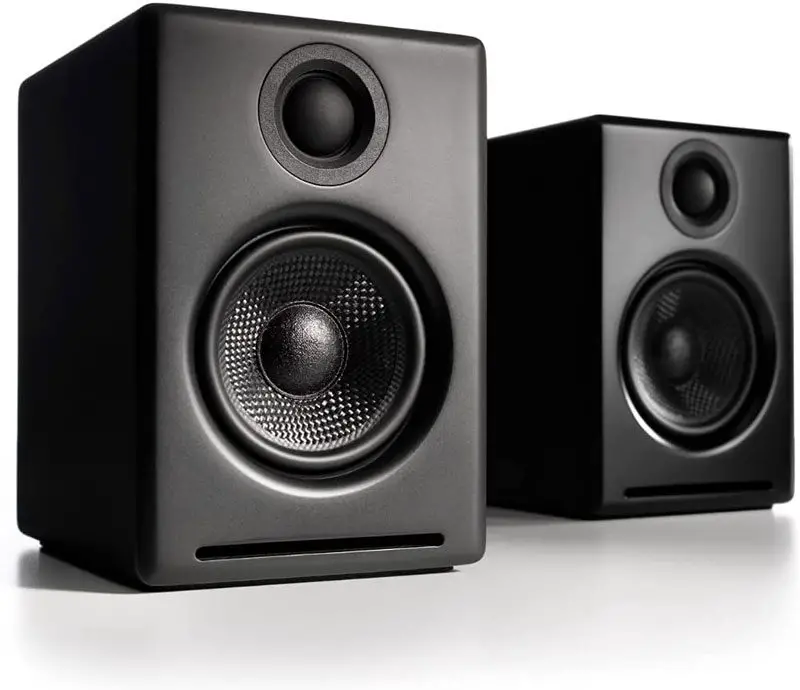 Audioengine A2+
Price: $269/£340 | Power: 30W RMS | Phono-Pre: No | Bluetooth: Yes | USB: Yes
The A2+ packs quite a punch for a compact speaker design and represents superb value for money. Their small size and excellent connectivity options make them ideal for those living in tighter living quarters. 

The latest model now comes equipped with aptX Bluetooth, so if your turntable has Bluetooth connectivity, you'll also be able to bypass the need for a phono preamp, should you so wish.
Intended initially as desktop computer speakers, including a handy USB port makes these speakers the perfect compact powered speaker option for those with a turntable in the office. 
(For more power and a more refined performance overall, also see Audioengine's A5+ with apeX Bluetooth)

---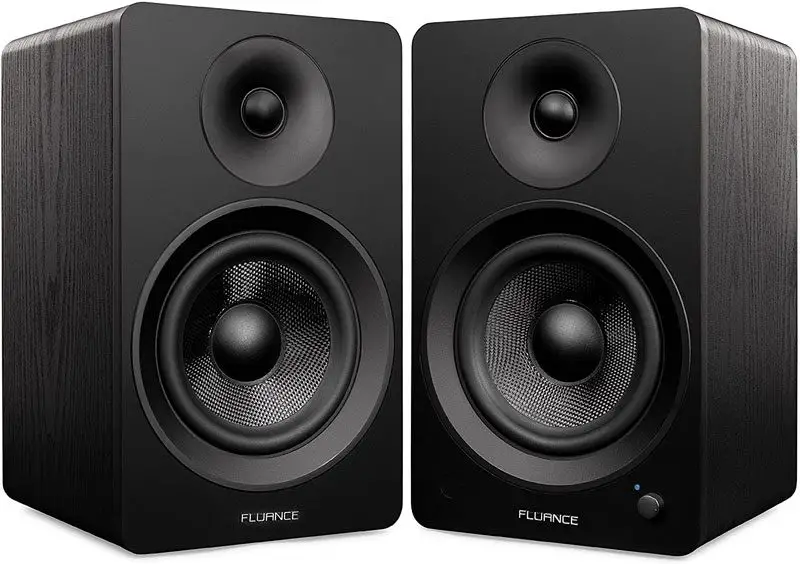 Fluance – Ai61 Powered 6.5″ Stereo Bookshelf Speakers
Price: $299/£239 | Power: Class D 120 Watts | Phono-Pre: No | Bluetooth: Yes | USB: Yes 
Fluance has a reputation for making accessible products that deliver high performance at a reasonable price. Their very reasonable specs and pleasing sonic performance have undoubtedly helped fuel vinyl's resurgence. 
The Ai61 certainly delivers for anyone looking to get started with a great-sounding turntable setup, but without the hassle of separate amp and speaker arrangements.
At this price, we love the natural, clean sound quality. Fluance, once again, proves that working to a budget doesn't have to result in lousy sound quality. 
---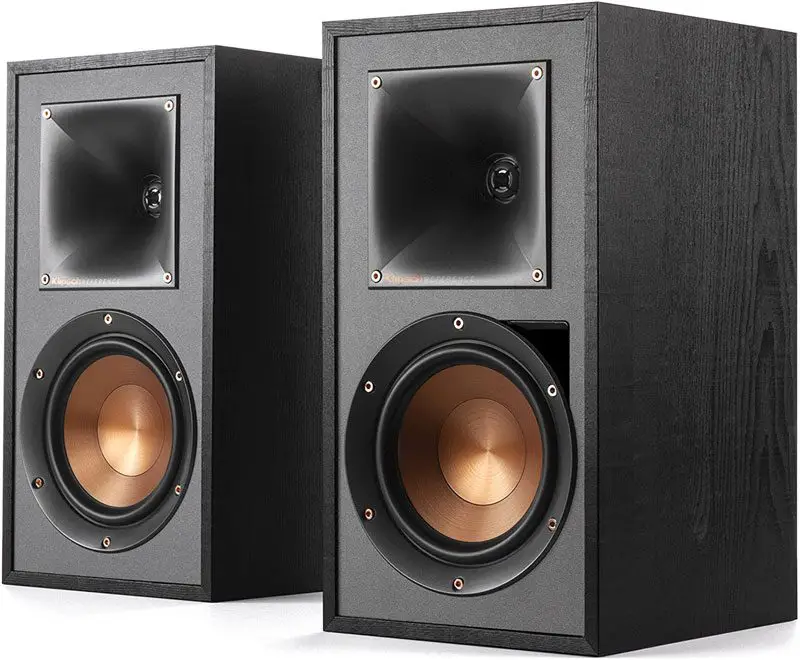 Klipsch R-51PM
Price: $400/£549 | Power: 120W Total System Power | Phono-Pre: Yes | Bluetooth: Yes | USB: Yes 
Providing a significant step up in power is the Klipsch R-51PM. On the spec sheet, you can add a built-in phono stage alongside the convenience of Bluetooth connectivity, making these one of the best plug-and-play budget options on our list. 
They deliver an exciting and dynamic sound stage for their price. If you like a solid bass performance, they certainly deliver here. Those who prefer a little more energy in the top end might feel they fall short, but at this price and with the connectivity options on offer, they're some of the best powered speakers for turntable enthusiasts seeking hassle-free music enjoyment.
---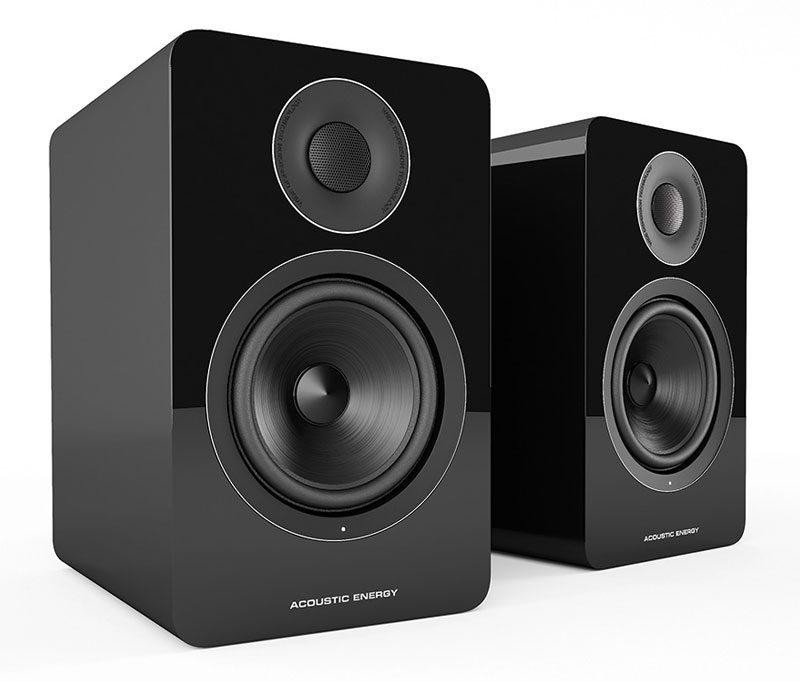 Acoustic Energy AE1
Price: $1590/£1049 | Power: 100W | Phono-Pre: no | Bluetooth: no | USB: no 
In the audio world, simplicity often brings rich sonic rewards. The AE1 speakers from Acoustic Energy are case in point. There's no fancy connectivity here, just RCA or XLR input options.
For sound quality, though, the AE1 is hard to beat at the price. Each speaker is fully bi-amped with two 50Watt class A/B amplifiers that deliver true audiophile sound quality in a compact speaker design. 
They're dynamic and punchy but also honest sounding enough that many recording studios also call on the AE1 as part of their monitor arrangements (hence the XLR input option). As a recording artist myself, these are my top pick as some of the best-powered speakers for turntable enthusiasts and home studio owners alike.  
---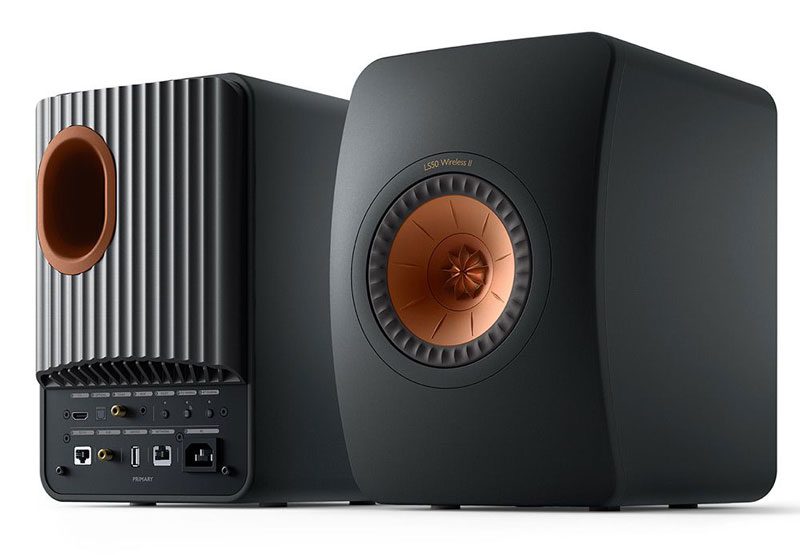 KEF LS50 Wireless II 
Price: $2799/£2199 | Power: 760W (per system) | Phono-Pre: No | Bluetooth: Yes | USB: No | HDMI: Yes | Ethernet: Yes
Budget permitting, the LS50 Wireless II speakers are some of the best active units available. Analog purists might scoff at the predominantly digital connectivity, but with wireless connectivity at 24bit/96kHz (without the need for wired connectivity between each speaker), a clutter-free setup with high-quality sound is an attractive proposition.
Ultimately, most listeners in the powered speaker market aren't looking for a purist analog vinyl experience; they're looking for a high-quality, user-friendly design. The LS50 Wireless II is a smart speaker design that unites the audiophile market with typical consumer-level usability.
Turntable enthusiasts will benefit from easy Bluetooth connectivity (or an analog connection via the 3.5m aux input) while also enjoying support for music streaming files up to 24bit/384kHz and original master quality with MQA and DSD.
Unlike more affordable powered speakers where the amplifier is housed in the primary speaker, the LS50 Wireless II boasts individual amplifiers for each speaker. The tweeter element is driven by a 100W class A/B amplifier, while dedicated 280W class D amplifiers power the mid/low drivers.
If you can stretch the budget, then the LS50 Wireless II is our top pick for your turntable and much, much more. 
---
Summing Up: What Are the Best Powered Speakers for Turntable Enthusiasts?
The best-powered speakers for turntable lovers depend greatly on your budget and connectivity expectations when all is said and done. 
The best sounding options are true active speaker designs that feature dedicated amplifiers for each separate speaker. However, this comes at a higher cost than the cheaper option of supplying one powered speaker that feeds an additional passive speaker.
At the cheaper end of the market, it's fair to say that separate passive speakers and a well-matched amplifier will usually deliver a better performance than powered speakers. 
That said, you can't deny the convenience and connectivity of modern active speakers. It can also be said that an affordable powered speaker will almost certainly outperform a poorly matched passive speaker and amplifier combo. 
Check out our previous guide for a list of the best speakers for vinyl records (including passive options).