No matter what genre you listen to, all of us will have those key defining albums; music that stays with you forever. They seem like the perfect package – great songs, solid musicianship, fantastic recording and mastering quality, and an evocative story to match.
Sometimes it can even be hard to pin it down to just a handful. The chances are, if you like music, there are countless examples of releases where, for you, at least, the stars all seem to align, forming that perfect 40 – 45-minute masterpiece.
In this post, I'm going to share a handful of my 'perfect 10' albums, and what makes them so special. At the end of the post, I'd like to invite you to share your 'perfect 10' albums for sound quality, music, and story – no matter what the genre.
Counting Crows – August & Everything After
For me, the Counting Crows first album is one of the finest debut albums in the Pop Rock genre. It is both wonderfully casual and perfectly crafted.
The songs are intimate right from the start, as the impressive opener 'Round Here' draws you in; it's quite possibly the perfect opening song. For me, the slow swelling Hammond Organ of the opening passage provides the perfect foundations on which the entire album is built. It seems to carry you through from start to finish while binding the entire album together like a sonic glue.
A&EA is also wonderfully produced, as it was created before the loudness war really took off in the mid-nineties. The dr.loudnesswar database shows a credible rating of 10 for the original release, with the vinyl at an improved 12. Sound wise, I think producer T-Bone Burnett deserves a medal for what is the best sounding Counting Crows album; the instruments are all wonderfully separated and balanced, and when turned up loud, the rhythm section has wonderful impact and punch.

Check out the album for yourself
Red Hot Chili Peppers – Blood Sugar Sex Magik
Recorded in 1991 in an LA Mansion, Blood Sugar stands in stark contrast to the bands 1999 offering, Californication. Infamous for its part in the loudness war, Californication – from a production stance – is night and day from the album that helped skyrocket the band to fame.

The fact that it was recorded in a house makes it all the more impressive, which just goes to show you don't need a fancy recording studio to create a great album. In fact, sometimes the opposite is true; there's something to be said for getting away from the clinical environment of an acoustically treated, dark, recording studio to help creativity flourish.
Blood sugar certainly isn't the first, and I dare say it won't be the last album recorded in a house. Other fellow rock fans will likely be aware that Led Zeppelin recorded their classic Led Zep IV album at a country manor in Hampshire called Headley Grange. Since then, the old house has become somewhat of a mecca for fans. In particular, the famous stairwell used to create their signature stadium rock drum sound heard so clearly on 'When the Levee Breaks' has become a strong talking point.
I've no doubt that the Chili Peppers were heavily influenced by what Led Zeppelin achieved when they set out to record Blood Sugar, and for me, this album is the definitive Chili's album. Not since this album has everything come together quite so perfectly. Drummer, Chad Smith's playing shines through particularly well on these recording; free from the over production of the 1980's, but not yet tarnished by over-compression – you can really feel the snap, crack, and thud of every beat.
Check out the DVD – Funky Monks for a recorded documentary of the band recording at 'The Mansion' in LA. It captures them pre world domination, and of course, just before guitarist John Frusciante famously spiralled into a heroin-fuelled drug haze for most of the 90's that nearly killed him.
Check the album out for yourself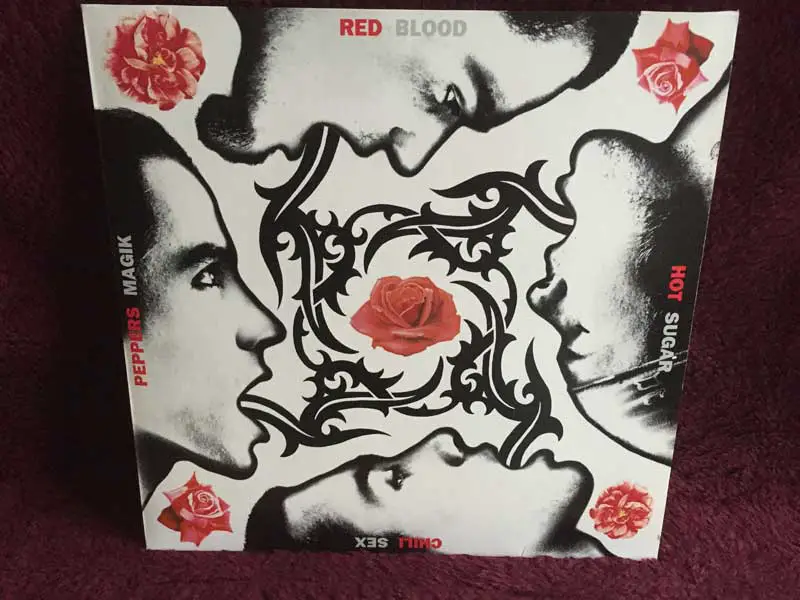 Fleetwood Mac – Rumours
Ok, so it's a bit of a cliché, but all the same, it simply must be included as no other album has such a strong story. The romantic turmoil between band members taking place during the recording of Rumours is well documented – so I won't go into too much detail here. What is less known, though, is that the album was almost lost forever – it nearly never made it to press.
If anyone reading this has ever recorded music in the analogue realm, you'll know all too well that it's a completely different beast to modern-day digital recording through a system like Pro-Tools. With analogue, you can't just make endless overdubs quickly and simply like you can in the digital realm.
During the recording of Rumours, the band and their producers (Ken Caillat and Richard Dashut) struggled to finalise the overdub process on the album thanks to a combination of band tensions and commercial pressure. As a result, the original master tapes were damaged by repeated playback during the recording and mixing stage – resulting in a dull and lifeless drum sound. To rectify the original sound quality, a specialist was drafted in to sit the two copies side-by-side, and use a variable speed oscillator to match the safety tapes with the damaged original using a pair of headphones. By playing the damaged tracks in one ear, and the safety tapes in the other, the specialist engineer could use the kick and snare as a timing reference and listen for phase issues, which would suggest the source tapes were out of sync. The whole process was no-doubt laborious, but a dam sight better than having no backup and losing an entire classic, truly timeless album.
Over 30 years later, tracks like Go Your Own Way, Dreams, and Don't Stop are still played regularly on the radio. The mark of a truly great album is songs that weather the relentless perseverance of time gracefully, and I'd argue, Rumours has faired better than many.
Check out the album for yourself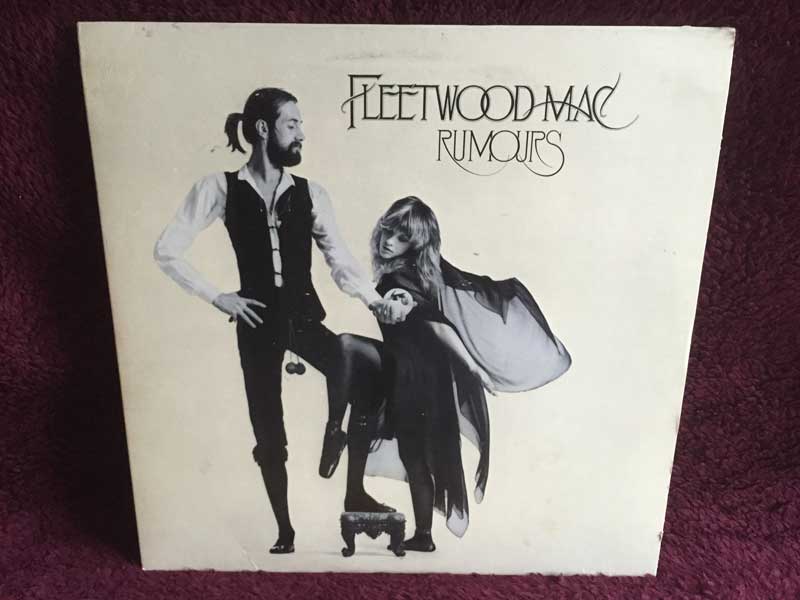 Share Your Classics
So there you have it, these are just some of the albums I would classify as my 'desert island discs' – if there were such a thing. Now it's your turn, leave us a comment in the box below, and share the story of your "forever albums."
Now, I'm off to enjoy my vinyl copies of Rumours and Blood Sugar Sex Magik while relentlessly searching for that elusive copy of August and Everything After on vinyl! Happy listening.