We're giving away 3 copies of this vibrant poster designed by product design and fabrication artist, Hope Ainsworth. You can check out her work on Instagram, here.
Inspired by concert posters of the 60s and 70s, these colorful designs make a great addition to any listening space and look particularly smart when mounted in a nice black frame.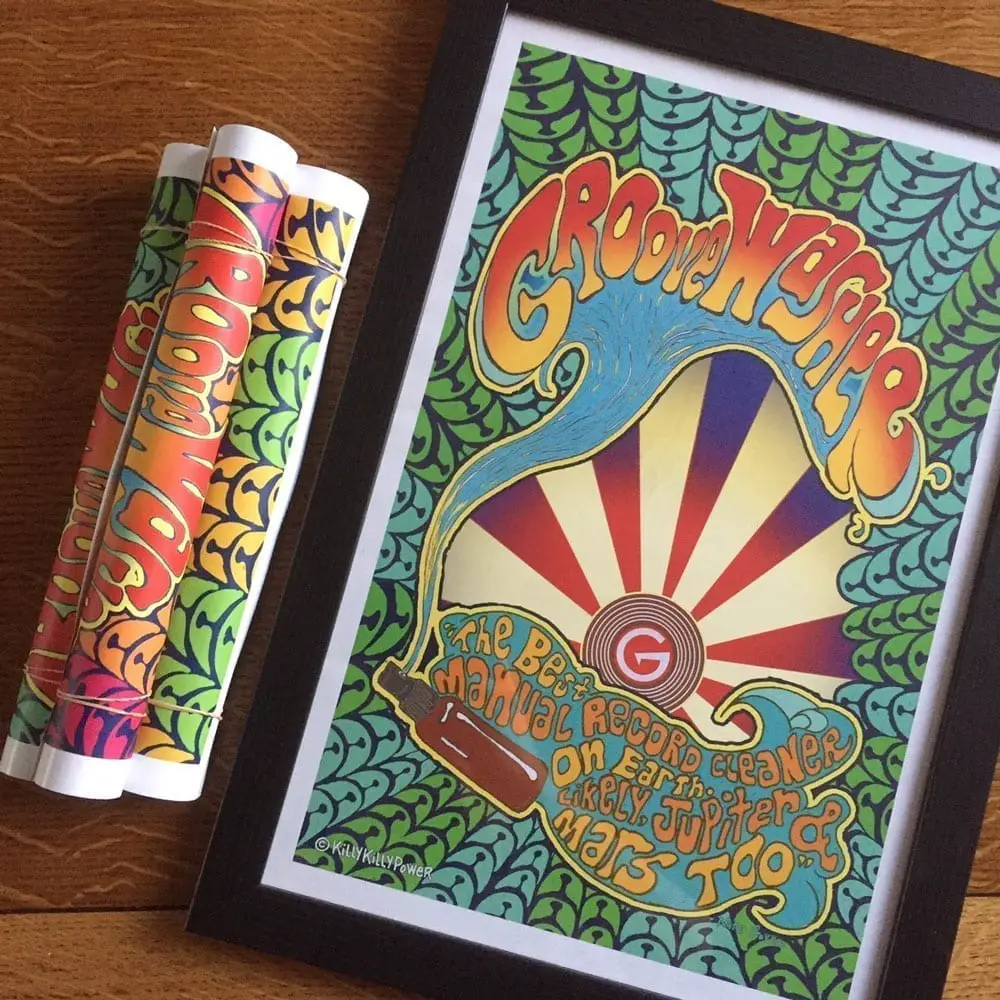 The quote comes courtesy of The Vinyl Guide Podcast host,
Nate Goyer and reads "GrooveWasher is the best manual record cleaner on Earth. And likely Mars and Jupiter, too!"

Bold words. We think he's pretty spot on, as our GrooveWasher review with before and after samples concludes.

The poster comes in three subtly different color variations: "Magenta Orange", "Teal Tan" or "Teal Green". We have one of each, and we're giving away one random color variant to three of our readers.
Simply enter using your email address in the widget below. You can also gain additional entries by following our social media profiles as instructed. Best of luck!