Guest contributor Brandon Stoner tells the story behind Let it Bleed the 8th British and 10th American studio album from The Stones.
A huge thank you to Vinyl Pursuit who provided the album for this Classic Albums feature. Learn how you can get vintage vinyl for 15% less at the bottom of this article.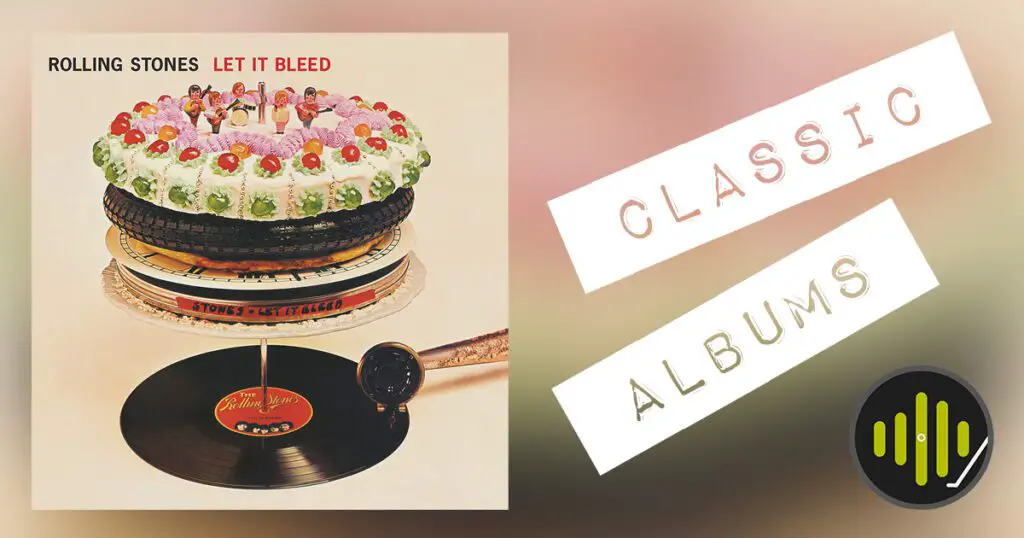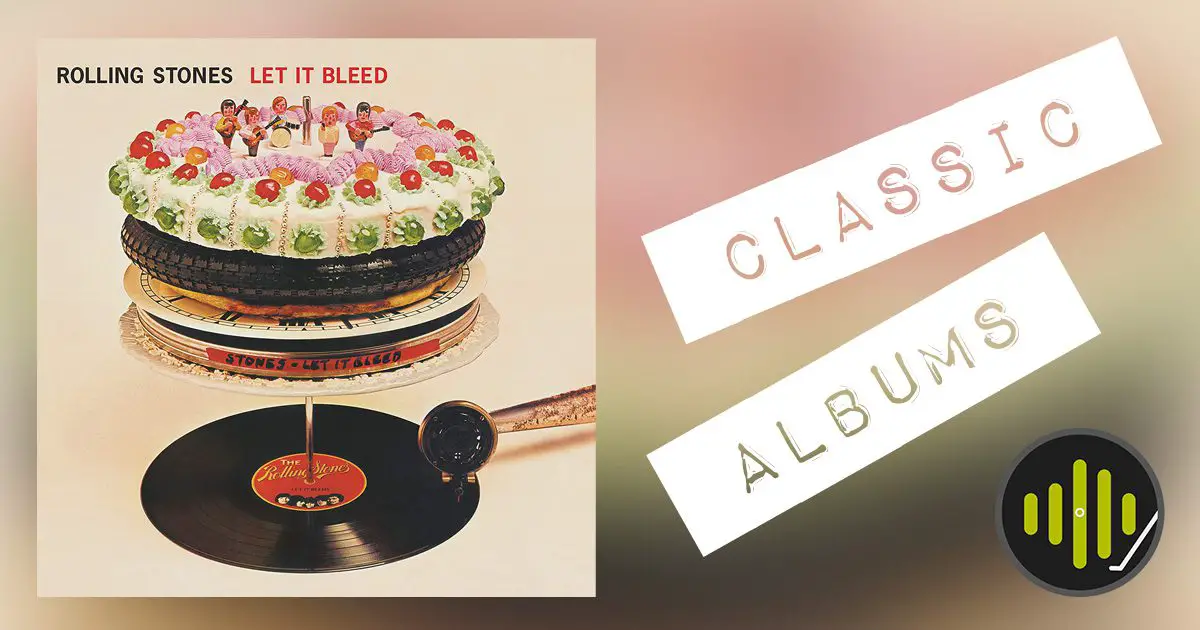 Gimme Shelter
In 1969 the world was in turmoil. The Vietnam War was raging on with no end in sight. The hippie revolution and "Summer of Love" mentality were just a distant memory. And earlier that year in the summer, Woodstock had marked the end of a social, political, and musical era. All of these things translated into a lot of the popular music that was being made at the time. Anti-war folk and rock musicians got their message out through their art.
The Rolling Stones might not be the first band that comes to mind when you think of protest music, but their 10th American studio album Let it Bleed was a veiled reference to all of the strife of the times, and the strife that was going on inside their own world.
Released on December 5, 1969 and like the album [Beggars Banquet] that preceded it, Let it Bleed saw the Stones moving back toward their boozy blues roots. It was also a portent of the way their music would move into the 70s – a signature heady mixture of rock, blues, country, gospel, and a lot of swagger.

This is the story of a seminal album from one of the most popular bands of all time. Through tragedy and transition, an album that would see the Rolling Stones progress from cheeky upstarts seemingly forever in the shadow of The Beatles to a powerhouse blues rock tour de force.
And eventually, to earning the title "the greatest rock n' roll band in the world".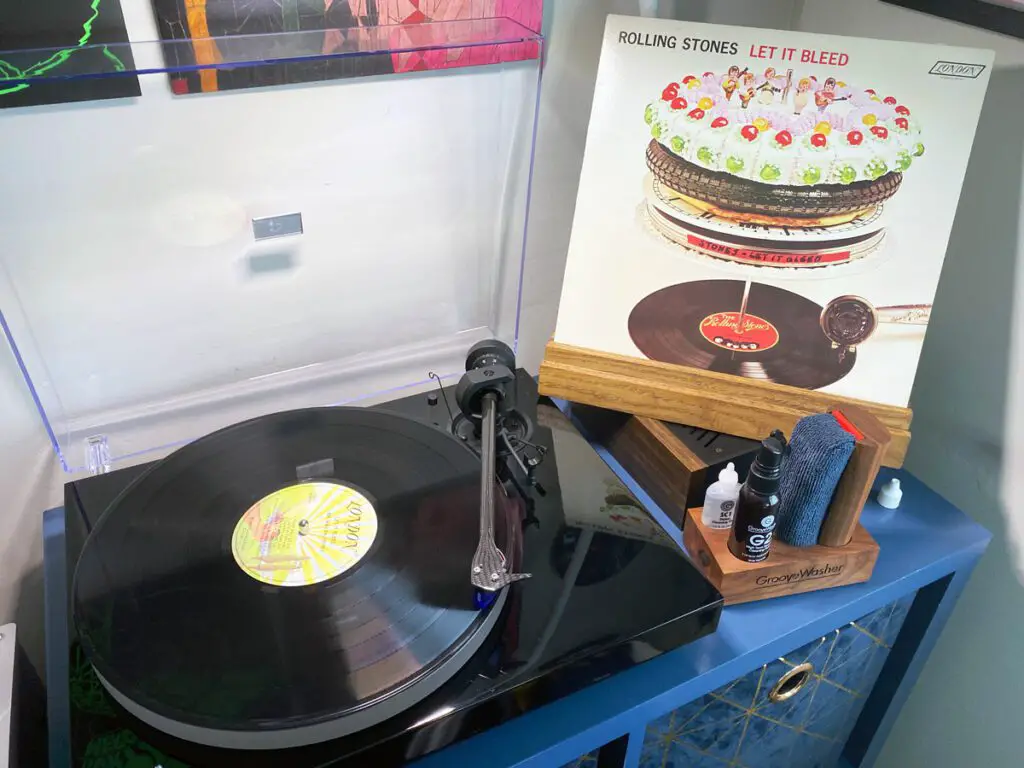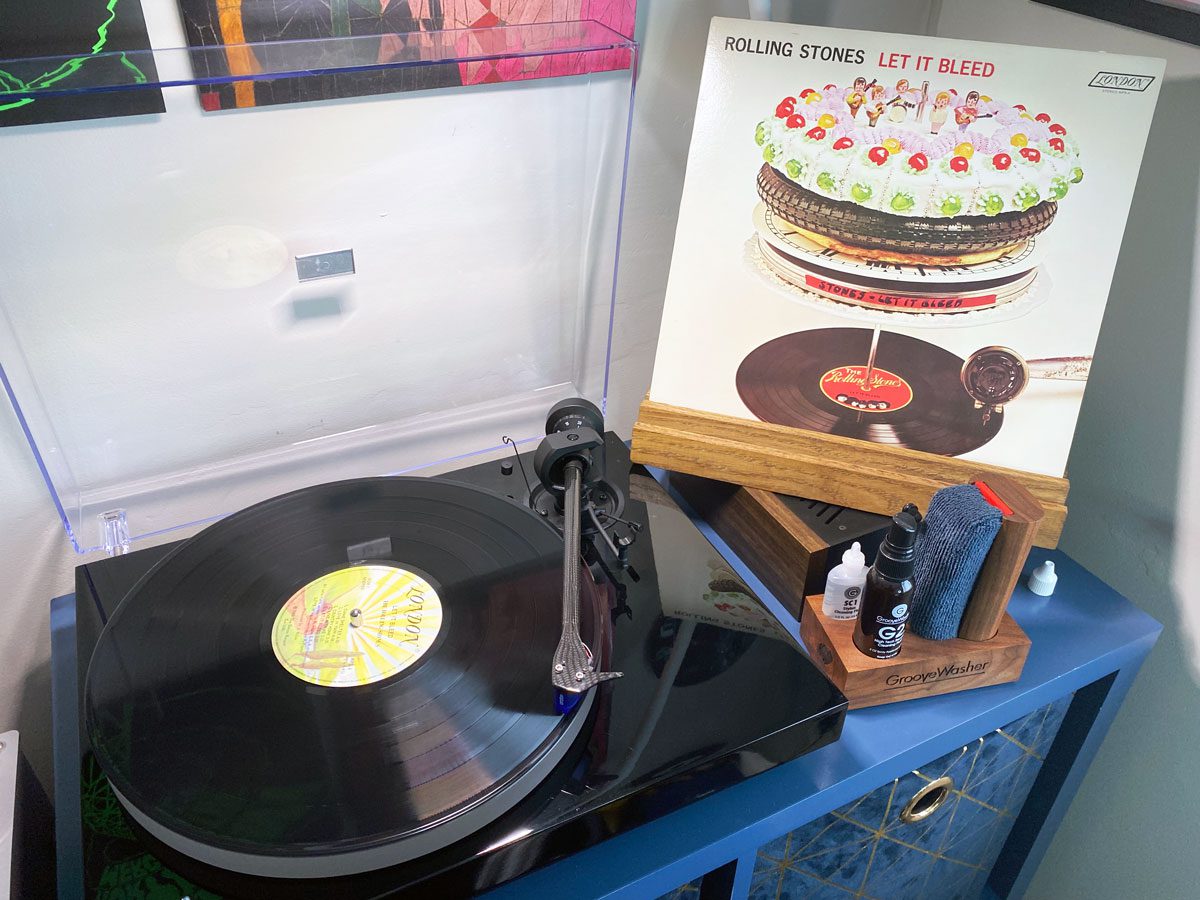 Love in Vain
Released at the beginning of the era that many regard to have produced their best work, Let it Bleed was a pivotal point in the Rolling Stones' career.
All was not well within the band's atmosphere as they were recording the album. The relationship with co-guitarist Brian Jones had reached a breaking point. Due to his increasing substance abuse he had become inconsistent and unreliable. Only playing in the background on a few songs, he was fired in the middle of the sessions.
A month later he was found dead at his home.

He was replaced by Mick Taylor, who would play with the band throughout what is arguably the era of their best work, 1968-1974. Taylor was brought on after most of the tracks were completed and only makes an appearance for overdubs on a few songs.
But it's what was going on behind the scenes that made this album all the more important. Drug stings, love triangles, heartbreak, shifting musical climates, and a changing geo-political landscape.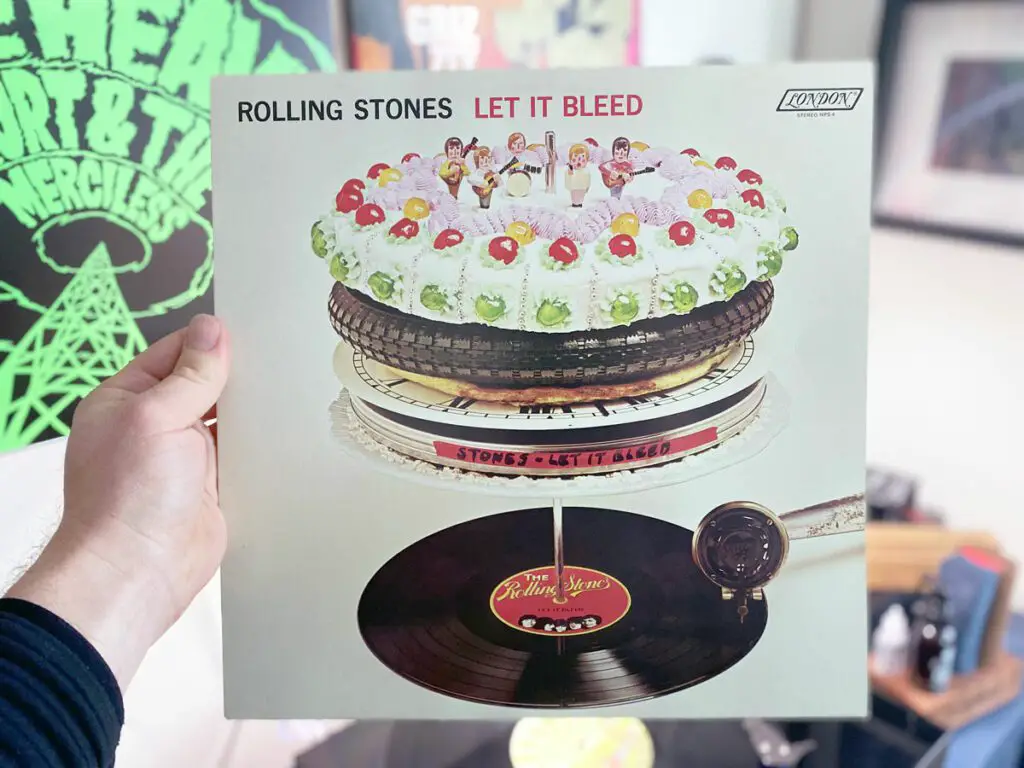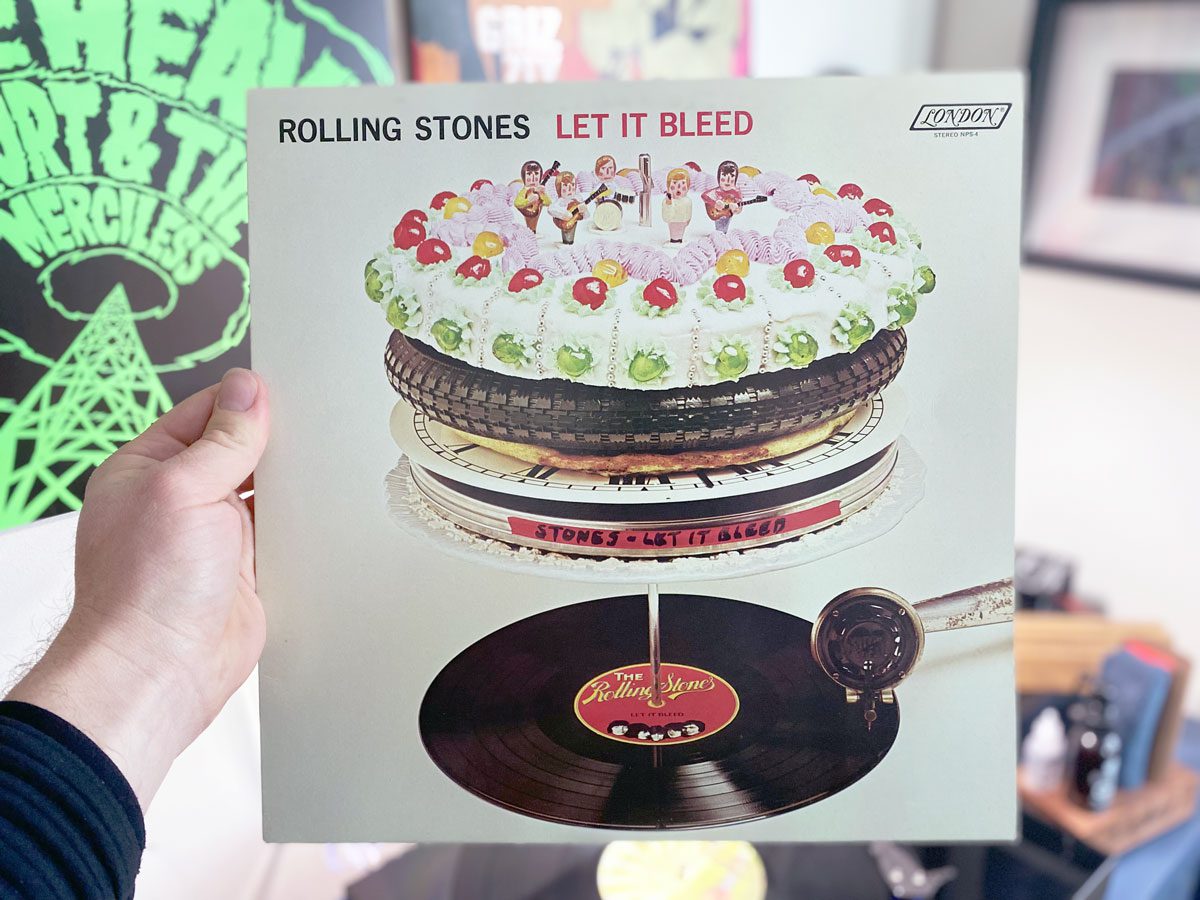 You Got the Silver
Recorded at Olympic Studios in London with some minor work being done at Elektra Studios in Los Angeles, the sessions began in November of '68 and continued until they finished in November of the next year. At this point Brian Jones was periodically present at the sessions, but was normally too out of it to adequately perform his parts or push the music forward. He was fired in the middle of recording, only contributing some secondary parts on a couple of songs.
Jones' absence was immediately felt. He was one half of the twin guitar attack that had become a cornerstone of the Stones' sound, and was a gifted multi-instrumentalist that brought a unique twist to their chemistry. Due to this, almost every guitar part was laid down by Keith Richards. He also sang his first lead vocals on "You Got the Silver" and shared alternating vocals with Jagger on a few tracks. He also filled in for bassist Bill Wyman on two of the album's tracks.
Mick Taylor (of John Mayall's Bluesbreakers fame) was brought in to replace Jones. He certainly had a different style than Jones, and was less experimental. But it's hard to argue that his sound was the perfect fit for the raw, in-your-face sound the band was coming to establish and would evolve and perfect over the next few album cycles. Taylor only recorded on two overdub tracks. Though he did contribute to "Honky Tonk Women", which was a standalone single and became one of the more popular songs in the band's catalog.
There are a host of guest musicians featured on the record, giving the album a more collaborative feel than past works. Blues guitarist Ry Cooder appears playing mandolin on "Love in Vain", the London Bach Choir on "You Can't Always Get What You Want", and perhaps the most well-known cameo was from Merry Clayton on the kickoff track and possibly the most popular from the entire album – "Gimme Shelter". Her vocal part was added as a last-minute idea during the mixing phase and became the element that pushed the song over the top.
Longtime drummer Charlie Watts is featured on every track except "You Can't Always Get What You Want", where producer Jimmy Miller filled in.
Originally meant to be released in the summer of '69, it was decided that it should be released after they concluded their tour of the US that December.
Let it Bleed
On December 6, 1969 – the day after the album's release – the Stones hosted a free show at Altamont Speedway in northern California. The social climate of the United States was a powder keg at the time, and no other event better signifies the death of the peace and love movement. What was meant as a celebration of the album's release and gift to music lovers devolved into a chaotic scene of death, injury, pandemonium, and panic. An attendee was even stabbed just a few feet away from the band as they performed on stage.

And none of it was their fault.
Not only was Altamont a tragic turning point for the US as a whole, but it caused a monumental shift in how the Stones did business. They built real and figurative barriers between themselves and the public. Their hedonism amplified. Their mystique fascinated. And they relocated from the UK to south France to avoid taxation.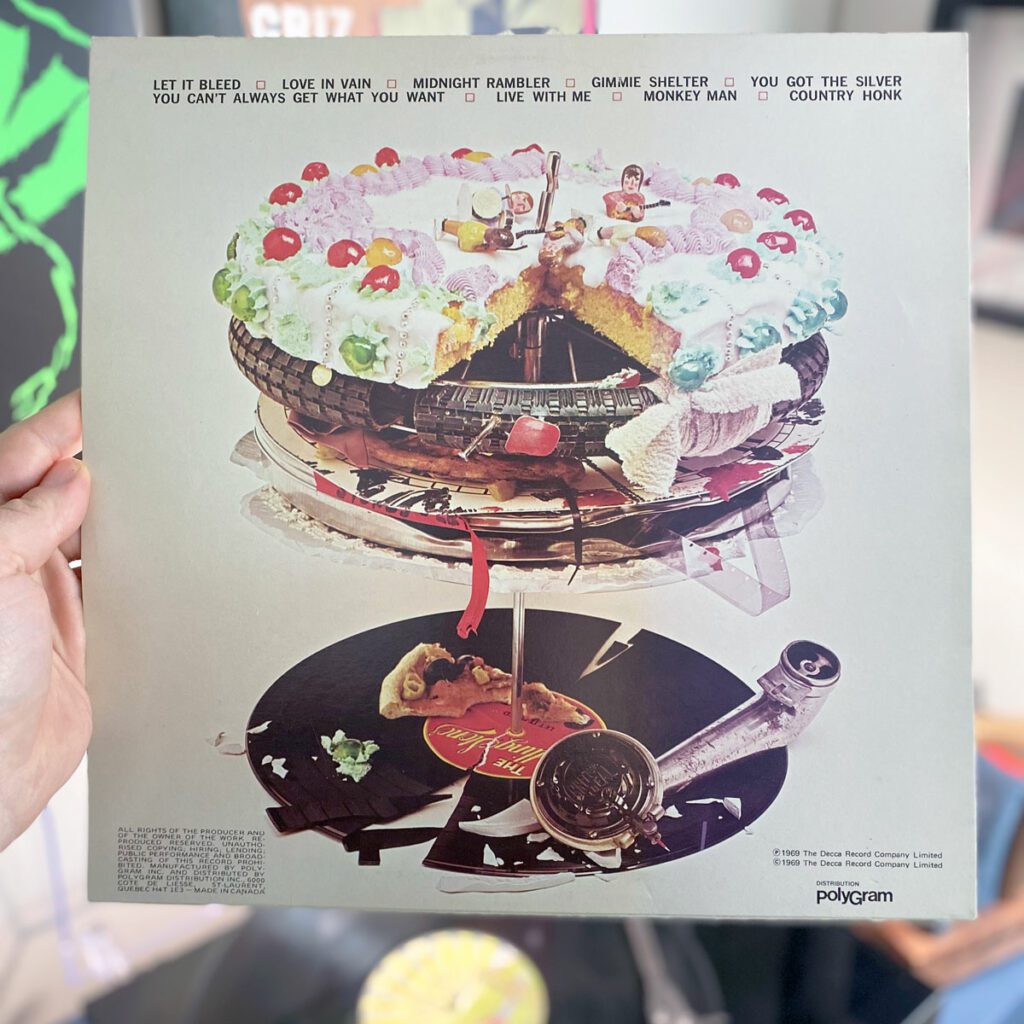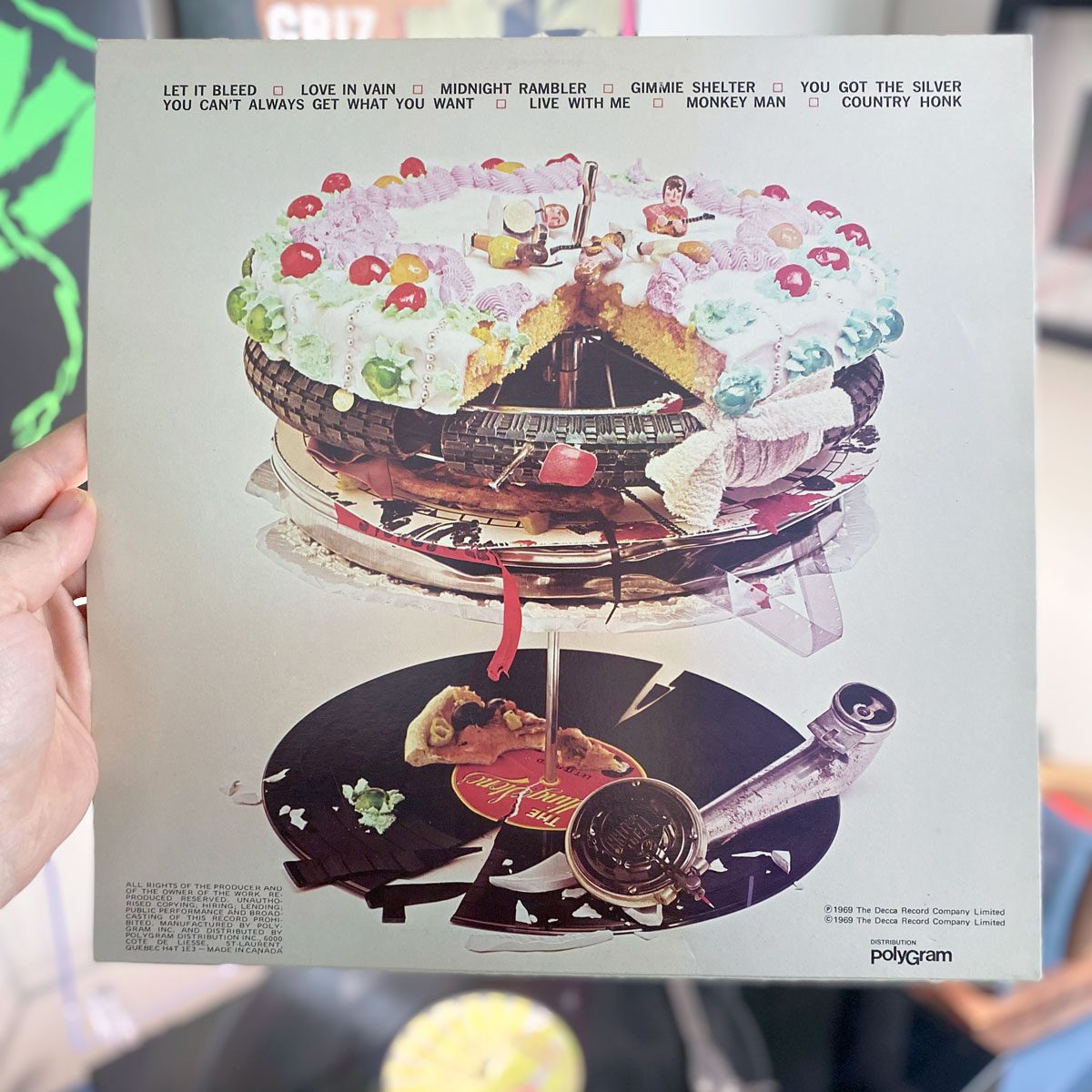 You Can't Always Get What You Want
Above all else, Let it Bleed is the sound of a band in a struggle. Struggling with each other, struggling individually, struggling with skyrocketing fame, and struggling with the law. And this album was the start of what would be their creative golden era, leading to a string of ambitious records many consider to be masterpieces.
Conflict often breeds creativity. Tragedy can spark inspiration. And changing times and tastes can often find bands cast by the wayside into obscurity. But when it comes to the Rolling Stones and their enduring legacy nothing could bring them down.
One of their later anthems would succinctly and perfectly synopsize the mindset they brought to their music and lifestyle from the very beginning.
"If you start me up, I'll never stop".
---
About the Author: Guest contributor Brandon Stoner is a lifelong musician who owns more guitars than anyone needs. As a lover of all things writing and music, he crafts every piece with his dog Max on his lap.
---
Thank you once again to Vinyl Pursuit who provided the album for this Classic Albums feature. Lovers of vintage vinyl can get 15% off their first purchase at vinylpursuit.com using the code SOUNDMATTERS15. All Vinyl Pursuit pursuit records are ultrasonic-cleaned and then shipped to you in brand new archival inner and outer sleeves.