We are proud to support this year's Making Vinyl conference. A virtual event with a physical feel.
Each year, the Making Vinyl conference takes place across the United States and Europe, helping to bring together a collective voice of experts, icons, and industry legends that are passionate about the vinyl record industry.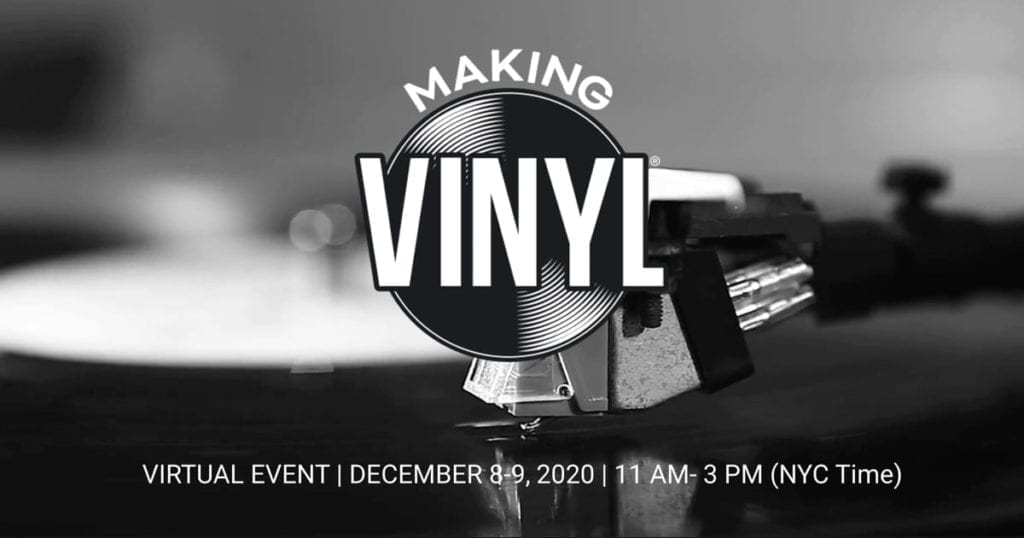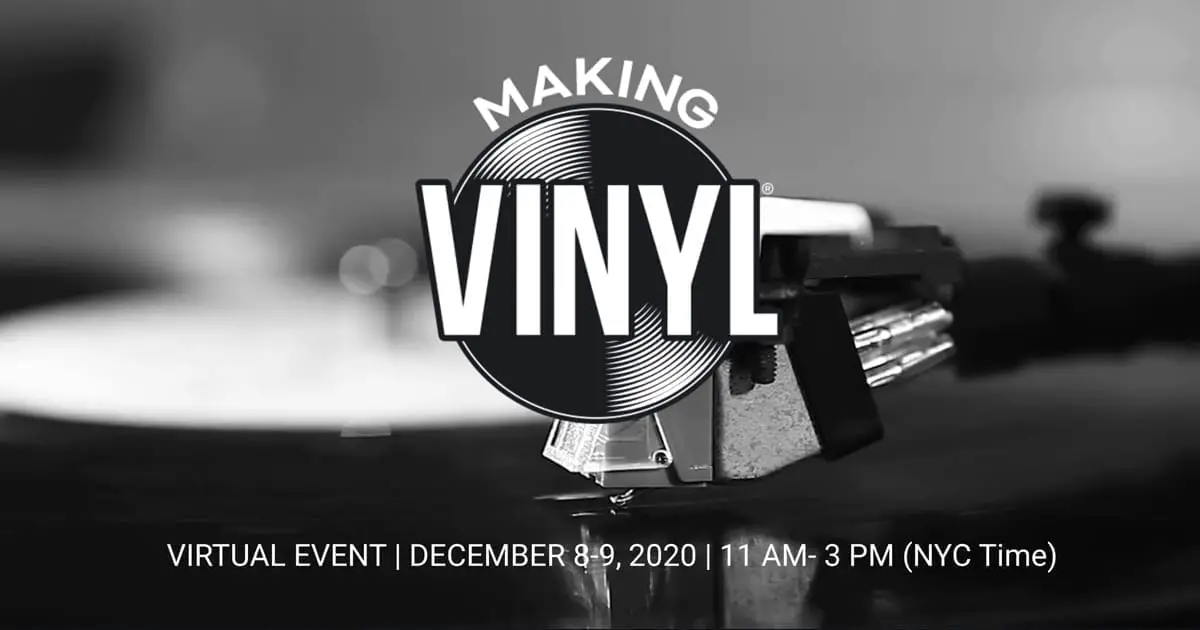 Making Vinyl brings together representatives from the world's leading pressing plants, equipment suppliers, record labels, packagers, distributors, and retailers to compare notes on this astounding industry comeback. It's the go-to event for vinyl industry pros and consumers alike to discuss and debate the future of music on wax.

New Virtual Event
This year, of course, is a little different, and due to the on-going global crisis, the event has shifted online. With a fully-packed program taking place across December 8th and 9th, there's plenty to get your teeth stuck into as we discuss, celebrate, and push the future of a format many had written off as nostalgia.
As an online event, it's really easy to take part from anywhere across the globe and experience world-class discussions as the speakers take center stage. You'll be able to engage in presentations, discussions and workshops interactively, while also making new connections through the video and chat function. To ensure you connect with the right people, speakers, attendees or company representatives, you'll receive matches created for you based on your interests. 

For industry pros, Making Vinyl is the perfect event to start gaining the insights, connections, and valuable content to ensure you're set for 2021. For vinyl enthusiast, it's your chance to gain first-hand insight into how the record industry ticks, what's coming next, and how the industry is working to ensure a better experience for fans across the globe.
Topics Include:
The logistics involved in producing and selling vinyl exclusives.
Is the lacquer shortage real and are new suppliers on the horizon?
How Record Store Day retailers fared with the 3 "drops" and Black Friday.
The need to establish Quality Control standards that the industry will adopt.
Pinpointing where problems start in the process from mastering to pressing.
Mastering/cutting engineers on the tricks of the trade and facing challenges.
An artist's analysis of touring with vinyl vs. CDs
Attention-grabbing LP packaging.
Update on availability of the new 10-inch crowd-funded cutting machine.
PLUS: much more for both business and consumer interests
As you can see from the snapshot above, there are plenty of important topics to discuss. With quality control and meeting consumer demand in a growing market at the forefront of everyone's mind, now is the time to take stock of the industry we love. It's been a tough year, but a year that, overall, we've managed to weather quite well – all things considered.
The event is fast approaching, so don't forget to reserve you spot by booking a ticket online today. We're proud to provide media sponsorship for this year's event. In addition, you'll find some of our most popular merch designs from 2020 in the new Marking Vinyl store.
If you have any questions about the event, please do not hesitate to contact me directly at: [email protected]
We hope to see you at the event.
Marc Henshall – Editor of Sound Matters

makingvinyl.com