Does music feel less significant in your life compared to ten, fifteen, or even twenty years ago?
If so, you are not alone.
While the transition from physical formats such as vinyl, CD, & tape through to digital downloads, and, eventually, streaming has provided many conveniences, it has also left a giant hole in the lives of dedicated music lovers.
Somehow, with unlimited access to free and abundant music choices, music has descended from a foreground to a background activity.
This exact feeling led me to start Sound Matters after an epiphany moment. 
Like many other music fans in the early 2000s, I started to consume more music on the move. I embraced iPods and digital downloads, and while I kept my CDs, most of my listening now took place on a mobile device or my laptop.
In doing so, music became more of a background accompaniment to something else I was doing rather than the main activity itself.

Unconsciously, I downgraded the value of music in my life, and deep down, I resented this. 
The decline of music as a significant part of my life was exacerbated further when I moved back to England from Canada. Unable to take my music collection with me, every album I owned was now merely a digital file in my iTunes library.
The transition was complete, and I found myself significantly less interested in playing music, and it just meant less, somehow. All this, of course, is before the days of streaming, which, for many music fans, seems to have taken the problems I experienced to a whole new level.

Not only are we missing the physicality and artwork of the physical record, but music has now transitioned from something we own to something we rent…
Add to this an abundance of choice (virtually infinite), and we not only see a decline in how we value music, but also the introduction of analysis paralysis—in other words, when faced with too much choice, we ultimately choose nothing. 
If all this seems familiar to you, you're not alone, as I was reminded of when reading this recent article in the Guardian, which states: "There's endless choice, but you're not listening". The article reports that fans are quitting Spotify and other streaming services to save their love of music.
Regular subscribers of Sound Matters, who perhaps never entirely left vinyl and other physical formats behind, will undoubtedly feel a degree of vindication, having been told for decades that vinyl was dead.
Endless Scrolling
One commenter in the Guardian article expresses their disdain for scrolling through endless playlists, seeking the "perfect" song for any given moment or activity. That, in itself, was the core issue, the sense that music had become utilitarian, something we now "use" to accompany our day-to-day activities. The article is brimming with similar stories of how music becomes much more throw-away when faced with such abundance. 
In a similar vein, anyone who's ever sat down to pick a movie on Netflix will be familiar with the dreaded endless scrolling that results from an abundance of choice. Put it this way; it's a far cry from picking your Saturday night family movie down at the local video store. Convenient, yes, but increasingly clinical.
By placing our discovery of music (and entertainment full stop, for that matter), in the hands of an algorithm, we abandon any authentic sense of serendipity. Instead, we place our discovery of new music in the hands of a single corporation, which in the most clinical way possible, replaces the joy of sharing and discovering new music through friends, record store recommendations, and pure chance. At the very least, this experience is now diminished for most. 
In many cases, listeners aren't even choosing their own music, and instead, simply shout demands to smart speakers requesting randomly selected music based on mood playlists, for example: "play me the top 40", or "play BBQ music".
Even those who seek out entire albums rather than playlists on streaming services are faced with algorithmic recommendations after an album finishes of songs the service thinks you will like. I'll take personal recommendations from a friend or record store owner any day over the clinical and sterile confinement of what to me feels like the musical equivalent of a straight jacket.
Looking at recent industry sales figures, it seems the contributors to the earlier mentioned Guardian article echo the feelings of many. According to the RIAA 2021 statistics, both CDs and vinyl records experienced revenue growth for the first time since 1996. Vinyl records led the way and accounted for 63% of revenues from physical formats. Revenue from vinyl records grew 61% to $1.0 billion in 2021, solidifying the 15th consecutive year in a row of growth for a format once written off as obsolete. Given the inconvenience and expense of collecting vinyl records, this simply has to signify a growing desire for music fans to recapture the experience lost when streaming music.
Will Vinyl Ever Be Mainstream Again?
While the above figures are encouraging for an enthusiast like myself, I'm under no illusion that these statistics represent some sort of return to dominance for physical music formats. Streaming is here to stay and will continue to represent the vast majority of music consumption for the foreseeable future. (For context, streaming now represents 83% of all recorded music revenue in the United States). 
Vinyl records, CDs, and to a lesser extent, Cassette Tapes will represent a niche market for those who aren't satisfied with the idea of abandoning music ownership. 
The choice doesn't have to be binary, either. No music fan has to choose between streaming and owning a record collection. Music fans who increasingly buy records will mostly continue to run streaming services in parallel, with a small minority of purists, as highlighted in the Guardian article, choosing to go cold turkey.
One aspect of the Guardian article that doesn't quite stack up for me are the stories around music fans ditching streaming services for a return to digital files. While I agree with the commentator (Finlay Shakespeare) on his statement that streaming is contributing to a degree of dismissal of new music, I can't see his choice of returning to an iPod and digital downloads reflected in the market statistics. In fact, revenues from digitally downloaded music were the only major category that declined last year. I appreciate this doesn't account for those choosing to rip their own CDs, but you catch my drift. 
In general, it appears the trend is moving toward streaming for convenience and vinyl for a more enriched, at-home experience. It's not an easy option; records require care and occasional cleaning, but then nothing worth having comes easy.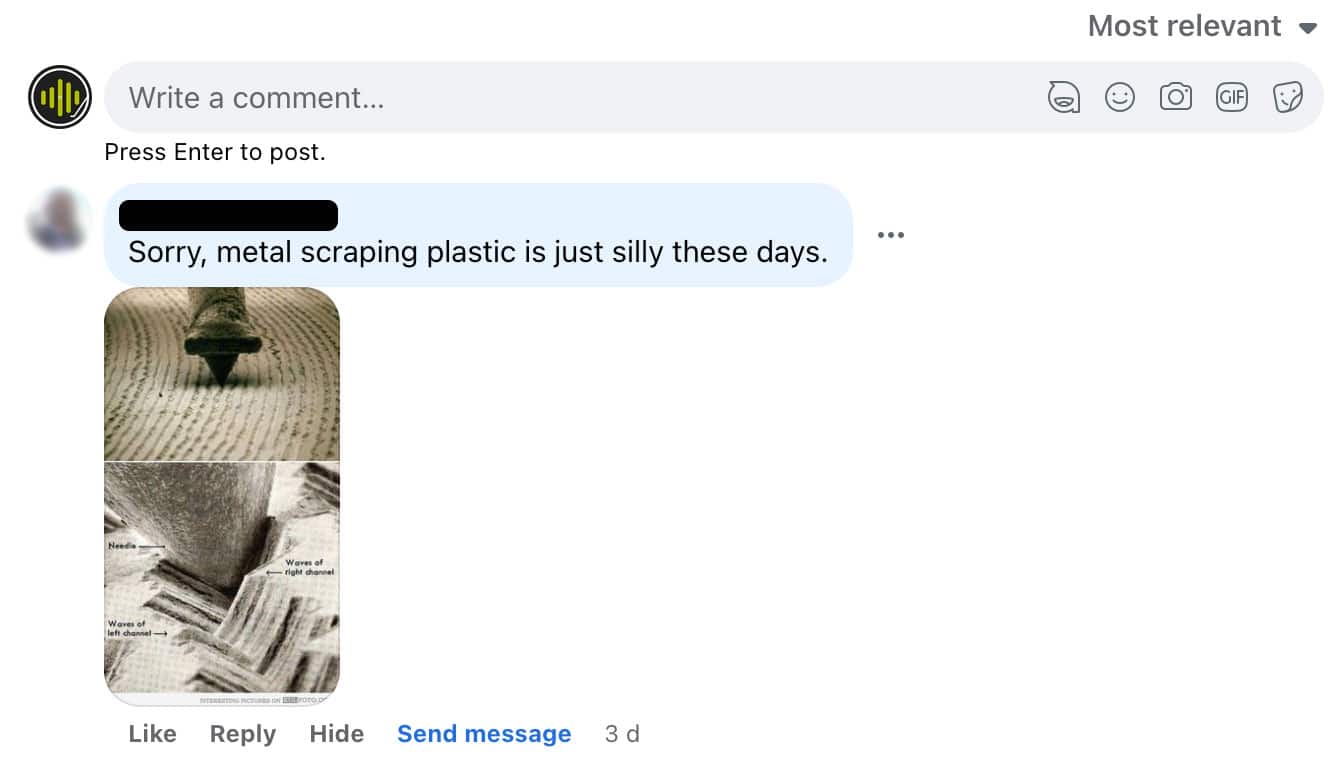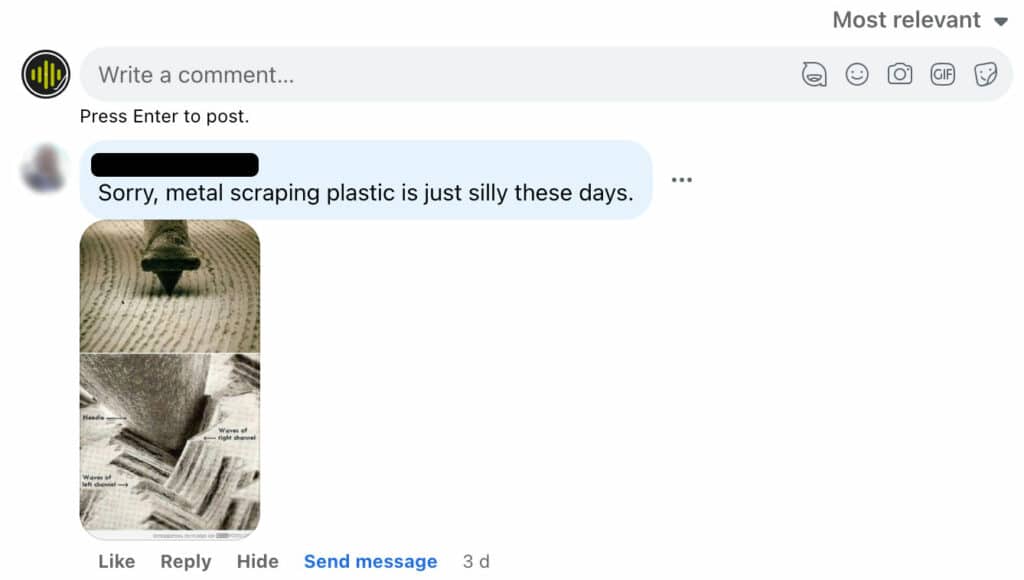 Naturally, plenty out there will disagree and write off the resurgence of vinyl as a mere fad, but then again, fads don't tend to last 15 years. As the owner of a vinyl publication, I'm regularly inundated with comments from the many music fans for whom the vinyl revival is baffling. The comment above is just one example. Technical inaccuracies of how a record is tracked aside, there will always be those who feel modern technical advances make the old way of doing things obsolete. 
Long Live Vinyl
For me, those who see it this way are missing the point. It's akin to saying there's no point living in an old home with history and character simply because modern engineering has developed more efficient forms of insulation from the cold. Modern buildings are highly efficient, but they will never have the character and connection to the human condition of an old stone house or rambling timber cottage. 
In the words of the late Austrian journalist Ernst Fischer, "As machines become more and more efficient and perfect, so it will become clear that imperfection is the greatness of man."
Long live vinyl in all its imperfect glory.