Guest Article from Chris Scalise of Big Fudge:
Vinyl records are the perfect way to experience the nuance and detail of your favorite artists and albums. But despite vinyl's somewhat surprising resurgence in the digital age, the way we look after and maintain our records to ensure many years of listening pleasure hasn't really changed at all. When done right, a pretty thorough cleaning and maintenance routine can seriously extend your record collection's life.
If you're just getting started, there's a lot to absorb and learn. Here are some of the key fundamentals to help keep your records sounding great.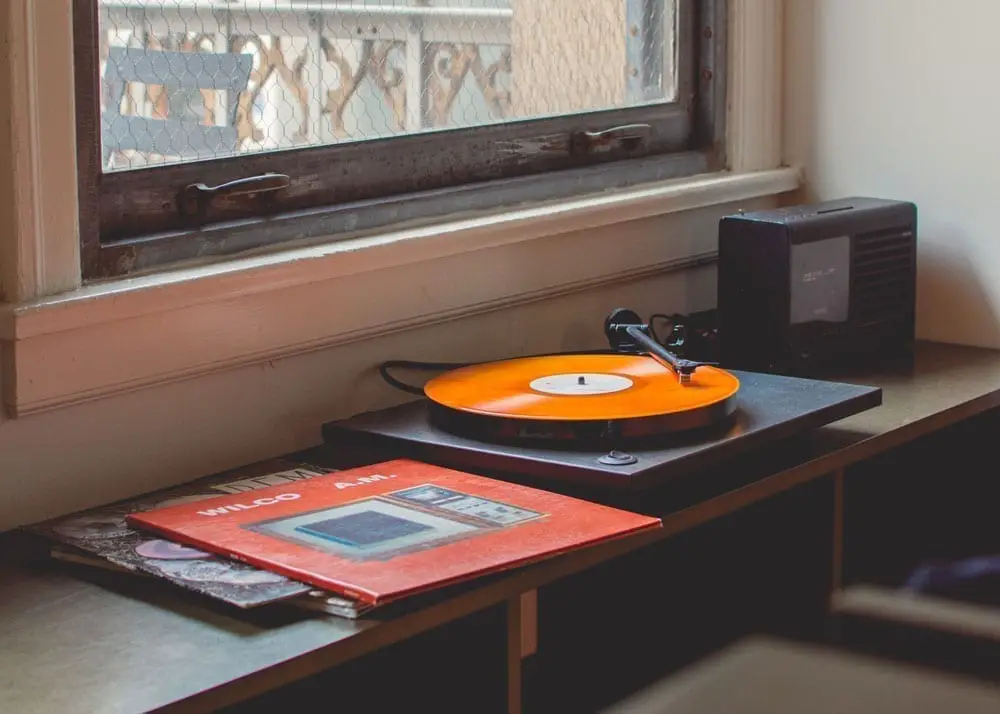 How to Make Your Records Last
Keeping records clean and well-stored is the key to ensuring they'll sound great for years to come. You'll need to invest in some basic record cleaning supplies and a solid storage solution, but once you have, you're well on the way to ensuring your records will the distance.

For a detailed guide on how to look after your vinyl records, how to clean vinyl records, and store your collection, consider starting with the Sound Matters guides on this topic.
Although to minimize work, it's worth taking note of a few basic record handling guidelines that record collectors follow to prevent your stack of wax from getting too dirty in the first place:

NEVER handle a record on its grooves. You'll get your fingerprints on it, and you're likely to scratch the vinyl. We'll get more into cleaning a little later.
ALWAYS handle a record by the outer edges where there are no grooves and ridges, or by the paper label towards the center of the disc.
To seasoned collectors, the above guidelines will sound like common knowledge, but you'd be surprised just how often we see these basics ignored. You can help fight the day to day build-up of dust and dirt further still by ensuring you use a carbon fiber brush before and after each play. Similarly, you should clean your stylus regularly (many collectors will clean it after the playback of each side).
Cleaning & Maintenance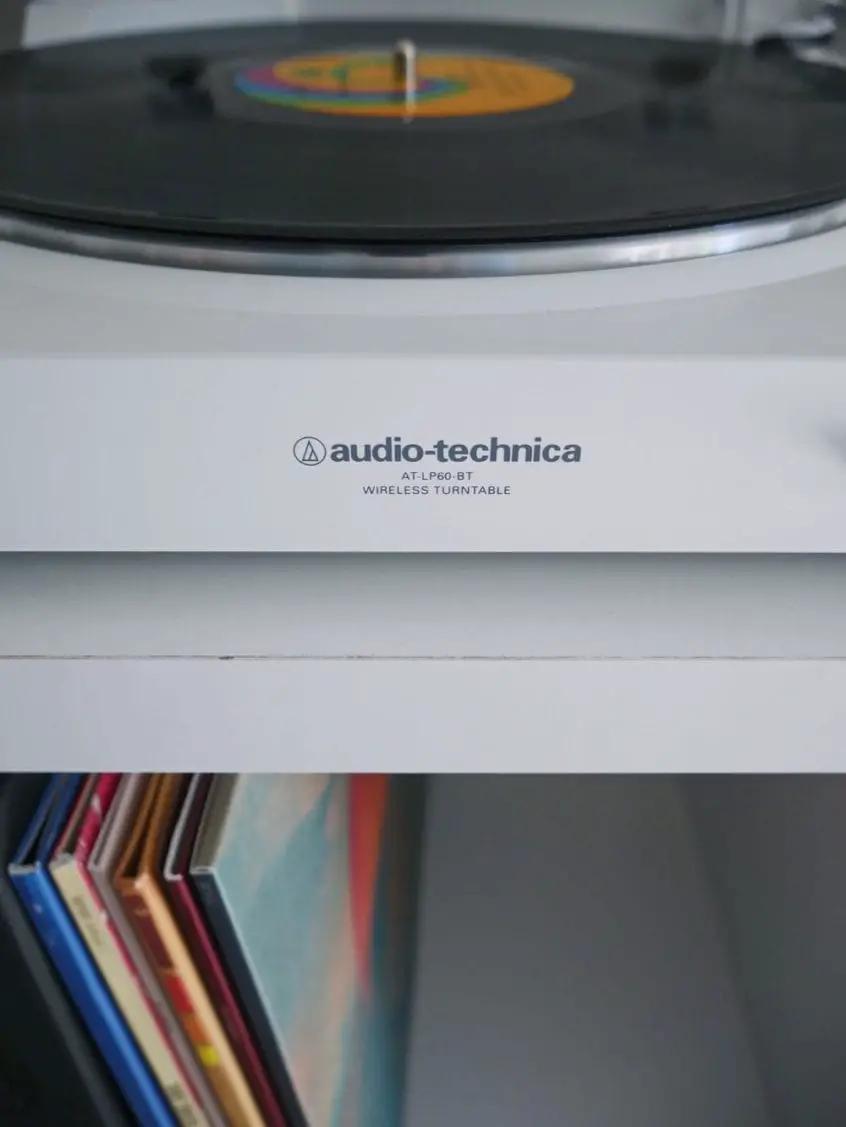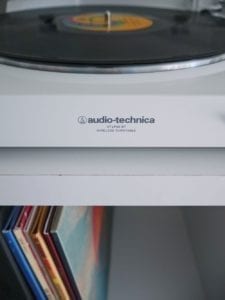 From time-to-time, no matter how careful you are, your records will need a little further TLC. Dry cleaning with a carbon fiber brush will clear away any loose dust, but it will not remove dirt and fingerprints.
Record cleaning guides are available, but here are the key steps broken down (based on cleaning your records by hand).
Use a carbon fiber record brush to remove all of the loose dust before and wet cleaning and to prevent pushing dust further into the grooves.
Carefully place the record on the microfiber cloth or record cleaning mat.
Spray your chosen record cleaning solution over the surface of the record (avoid getting the label wet if you can).
Allow the solution to settle into the grooves for 10 seconds or more.
Using your record cleaning pad or microfiber cloth, wipe your records clean using circular motions (with the grooves) only.
If your cleaning kit has a handle-based cleaning pad (such as the kit we sell), you can use the leading edge of the pad to clean and the rear-side of the pad to dry. Alternatively, you can use a secondary microfiber cloth to dry your record after cleaning.
Allow the record to air dry before playing.
Very dirty records may require multiple cleaning cycles
Even before you listen to a record for the first time, we recommend doing a full wet clean. Then, go with light brushing for dust and static after every time it's played.
Storing Your Records
Generally, you'll want to keep records stored indoors at about 65 to 70 degrees Fahrenheit. Choose an area of your house that stays at a reasonably consistent temperature and keep those records away from any direct sunlight.
As for organizing and storing records, you'll want to use record shelving or storage boxes perfectly sized to keep them in an upright, vertical position. Lastly, ensure you're using the best possible inner and outer sleeves, especially if you have some older records with original paper sleeves that may not be in the best condition. This ensures they'll be protected from dust and moisture.
Choose the Right Records
Making sure your records last starts with finding and collecting ones in the best possible quality you can afford. After all, if your records are scratched, warped, worn out, or dirty, then this will put extra strain on your stylus, causing it to wear quicker while also increasing the risk of transferring dirt from one record to the next.
Due to the resurgence of vinyl over recent years, records are more accessible than ever. And although serious audiophiles will usually scour forums and sites like eBay for rare releases, you can pretty much find records in most thrift stores, vintage clothing, and furniture stores, along with second-hand record shops. But watch out for these faults when you're buying new vinyl records:
Bubbles on the record's surface
Warped records (which can often cause tracking problems).
Excessive surface noise
Off-center pressings
To help gauge quality when record collectors shop for used records, most people follow the Goldmine Standard.
Here's the condensed version:
Mint (M): This means that a record is as perfect as it can be. Despite its age, it should still look and sound like it just arrived new. There shouldn't be any scratches, warps, or imperfection. These records are possibly still sealed.
Near Mint: (NM): Near mint records don't have any visible marks or defects. They may have been opened from their packaging but that doesn't mean that they've been played before.
Very Good+ (VG+): Expect these records to sound great, but you might see some minor marks or imperfections. However, this shouldn't affect sound quality.
Very Good (VG): You'll see a fair amount of imperfections, but these records will sound okay, but not as great as they could be given their condition and age. A lot of cheaper second-hand record stores carry vinyl with this grade.
Good (G): You'll be able to play these without any skips, but there might be a lot of surface noise.
Fair (F) and Poor (P): These records probably won't sound great. Expect lots of surface noise along with skips and repeating.
So, there you have it! It doesn't have to be rocket science. Follow these simple guidelines—including the guides linked in this article—and you'll be listening to your favorite wax for years to come.
About Our Guest Contributor:
This article was brought to you by Chris Scalise of Big Fudge. Set up in 2017, Big Fudge help keep their customer's favorite records clean, protected and organized. From Sleeves to Storage to Cleaning Solutions – everything they sell is designed by record collectors with record collectors in mind.