By 1986 Peter Gabriel had built a highly-respectable solo career after his acrimonious exit from Genesis almost a decade earlier. And although he had a strong cult following after four solo albums, he hadn't found crossover appeal.
His fifth studio album So would catapult him into the stratosphere creatively and successfully. It's amazing to think that this album is as groundbreaking today as it was upon release 36 years ago. Its unique fusion of pop, jazz, soul, and world music, by all logic, shouldn't have found a permanent home on FM radio, and certainly not MTV. 
But that's exactly what happened. 
This is the story of how So came to be, and why it continues to be a milestone release in popular music.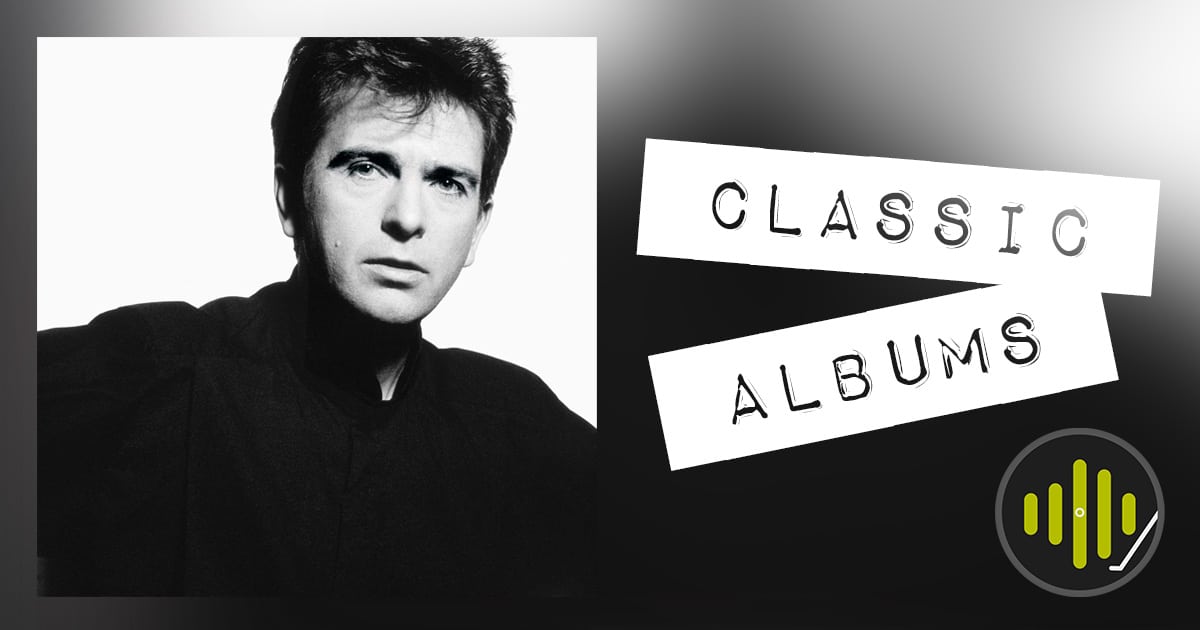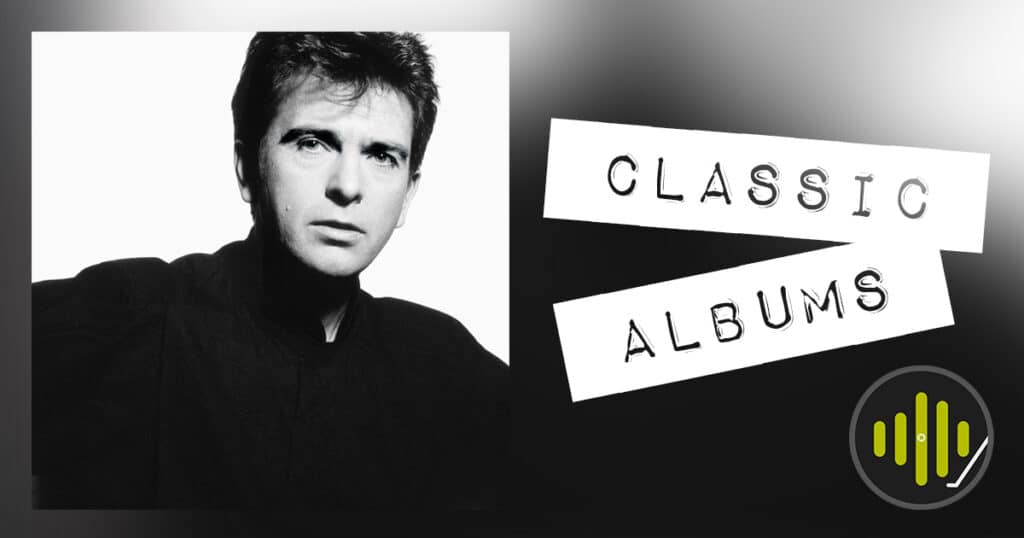 The "Genesis" of So
Though it achieved a great amount of commercial success, So's tracks are riskier and more revealing than much of Gabriel's previous work. Originally thinking the album would take around six weeks to come together, it ended up taking 10 months. It would anecdotally but truly become the fastest record Gabriel ever made.
Gabriel worked with producer Daniel Lanois on the 1984 Birdy soundtrack. They quickly realized they had a powerful musical and personal connection. After that album was completed, Gabriel requested that Lanois stay at his home in Somerset, UK over the course of 1985 to helm his next solo project. 

Home studios are de facto now, but in the mid-80s the concept was fairly new. Not working out of a pro studio mixed with the serenity of the English countryside and lent a relaxed vibe to the sessions.
Recording – Including the New Fairlight CMI
Production for the album took place between February to December of 1985. Rehearsals started with Gabriel, Lanois, and guitar player David Rhodes. Some songs had preliminary arrangements, and Gabriel provided basic chord outlines while the others added their own input.
As things progressed, engineer and mixer Kevin Killen, bass player Tony Levin, and drummer Jerry Marotta joined the fray. Additional percussion parts were provided by Stewart Copeland of Police fame, Manu Katche, and violinist L. Shankar.

From the late 70s Gabriel created his music at his Ashcombe House estate. The facility had two rooms – one where vocals and lyrics were worked on and another "live room" where the music was recorded. 
One of the most important pieces of musical equipment to the making of the album was the Fairlight CMI synthesizer. During the making of his third studio album, Gabriel had become so enthralled with the Fairlight and the ability to record a sound into solid-state memory and have real-time pitch control over it. He became such an advocate, that he even played a part in distributing the synth to other artists in the UK, including Kate Bush, who would, of course go on to use the machine heavily on her master piece Hounds of Love.  
Gabriel felt that it required more human imagination than most other synths of the day. It provided more tools, and thus required more distinct musical decisions to get the best sounds out of it.  
A process was created for the album's song production. Gabriel would create a demo track on piano and the band would track their parts to it. Tracks were transferred between two tape machines, ultimately building up what would become the final production.
Interestingly enough, while Gabriel had no shortage of musical inspiration, he would struggle at times creating lyrics. And Lanois used some unique tactics to get Gabriel's muse going, at one point locking him inside the studio!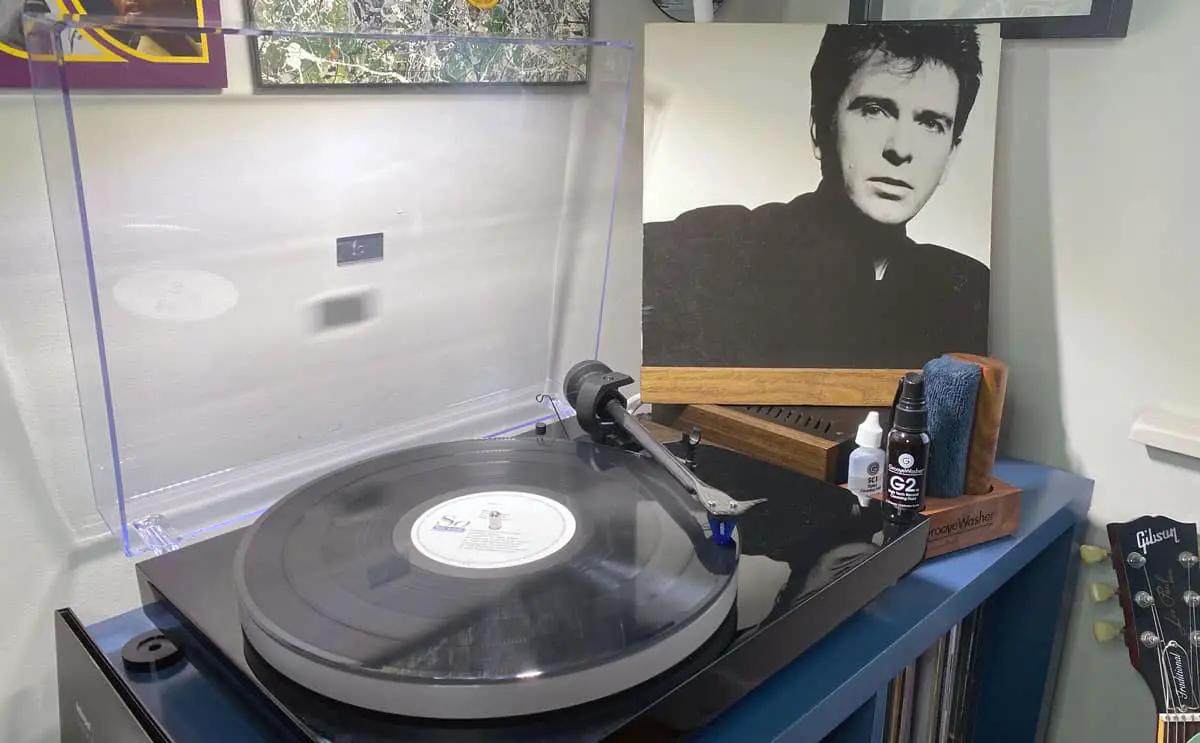 Hitting the Charts
So was released on May 19, 1986 on Charisma and Geffen Records. It was Gabriel's first non self-titled album, as he was famous for his disdain of album titles. After his American label Geffen demanded he title it to something he settled on So as a means of flexing his creative control while still being respectful of the label's title change request.
The record would reach the top of the charts in seven countries across the globe, and become his second number-one album in his home country. In the US, it would become one of Geffen Records' most successful releases and remained on the charts for a staggering 93 weeks while peaking at the number two position.
"Sledgehammer" was selected as the lead single and became Gabriel's only number-one song in the US. It climbed to number four in the UK. A lot of the song's success can be credited to its groundbreaking music video that used stop animation. 
It pulled in nine awards at the 1987 MTV Video Music Awards, a record that still stands today. It received a Grammy nomination for Album of the Year, and is certified platinum in multiple countries.
Track Highlights
Upon first listen, the album can seem…oddly paced. Perfect for a Peter Gabriel record, right? But they took great care in how it was sequenced. The team would put the heads and tails of each song onto cassette tape when they were deciding on the sequencing.
Wanting the album to "crash open" directly from the start, the kickoff track "Red Rain" flows into the upbeat 80s pop/soul anthem "Sledgehammer". Lanois felt the song needed something to take it to the next level, so they brought in The Memphis Horns to add some brass.
The third track is a powerful, downtempo ballad "Don't Give Up" that features an angelic performance by Kate Bush. Gabriel wanted country singer Dolly Parton to perform the duet, but Bush was the perfect choice in the end. And on "Mercy Street", things were slowed down using varispeed on the tape machine to give it more gravitas.
Reaching Critical Acclaim  
The album was positively received pretty much across the board from critics and fans. Critics praised the album's musical and emotional complexity. It's performed just as well in retrospective reviews as it did initially.
Gabriel had built a reputation as a lively and eccentric performer during his time with Genesis. This became a point of contention and one of the reasons that led to his departure from the group. But in his solo career he no longer had to deal with his bandmates asking him to tone it down. And the shows he and his band played were eccentrically electric over the course of the tour supporting the album.
Standing The Test of Time: An 80s Pop Classic
So is one of those rare albums that undisputedly deserved its commercial and critical success. Gabriel viewed music as an experience, not a singular product to sell. What might be more amazing is that Gabriel and his team achieved this without having to make any artistic compromises when it came to the music itself.
When you listen to it over 30 years later it still resonates like it did on the first listen. The poignancy, the emotion, and the musical creativity. It's one of those records that requires multiple listens to discover everything it has to offer.